Podcast: Strategies that helped Tiger Woods win the British Open, golf equipment tips for beginners and G.A.S.P. before every swing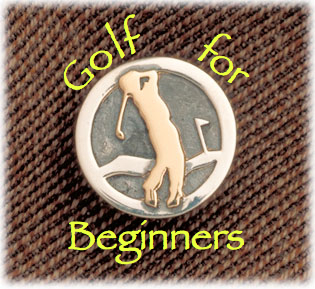 Click here to listen.
Tiger Woods successfully defended his British Open title and Geoff Ogilvy grabbed the U.S. Open. What's next? Will Phil Mickelson aptly safeguard his PGA Championship or will there be traces of gambling Phil, who is now holding the title of "worst collapse in sports history"?
This week we discuss the course management strategies which Tiger Woods used to claim the coveted claret jug.
Barry and I pull a letter from a fellow New Yorker out of our email bag. His complaint? Googling online under "best clubs" and "beginners" has not found our listener any wisdom, "just a bunch of marketing".
Are Nike golf clubs best for beginners? Mizuno? Ping? We help take the confusion out of club selection.
Finally, Shelby Futch, Golf Digest teaching professional, shows us how to G.A.S.P. your way to better play.
Continue sending your golf questions and comments to golfforbeginners@aol.com.
Subscribe to our weekly podcast through this RSS feed: http://feeds.worldgolf.com/stacy_solomon or through iTunes. Nextel/Sprint cell customers type http://www.mymbn.com/podcast/ in your browser and click on "sports casts". Our station number is 1955.
3 comments
I don't think that Phil's collapse compares to Van de Velde at Carnoustie. Phil bogeyed a hole that many others had failed to par. Van de Velde tripled a hole that no one else tripled.
2006-07-23 @ 23:03
Unfortunately, Mickelson's breakdown came at the most inopportune time. This was also the championship he said that he most wanted to win. It was a very sad sight to see him after the round was over.
2006-07-24 @ 14:51
ronmon,

That's just a ridiculous comparison. Phil M is the #2 ranked player in the world; regarded by many as the Great Hope against Woods. His stated desire is to win majors. The #2 player blowing a two shot lead with three to play at the US Open?; a double-bogey on number 18 with a one shot lead? One of the worst collapses in major championship history. It ranks with Norman in '96 at Augusta. Players of their caliber are held to a higher standard. Who had heard of Van de Velde? Has he been heard from since?
2006-07-26 @ 16:36
Comment feed for this post
Comments are closed for this post.