Podcast: Golf tips from U.S. Women's Open champion Annika Sorenstam. Tom Watson and Ernie Els give us stroke-saving advice.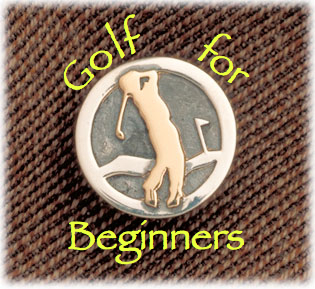 Click here to listen.
During my round at Saxon Woods I found myself in a predicament that I am unaccustomed to; that is, my ball made it's way into a fairway bunker. Whereas I am familiar with a greenside bunker shot, I normally don't get much opportunity to practice this shot. Annika Sorenstam, a playing editor for Golf Digest magazine and 2006 U.S. Women's Open champion, assists us this week in our endeavors to play better golf.
We also discuss proper club selection using tips from U.S. Senior Open runner-up Tom Watson and why Ernie Els is really considered to be "The Big Easy".
Barry and I were also interviewed by The Journal News this week. Listen to how I handled the pressure as the camera was rolling!
Continue sending your golf questions and comments to golfforbeginners@aol.com.
Subscribe to our weekly podcast through this RSS feed: http://feeds.worldgolf.com/stacy_solomon or through iTunes. Nextel/Sprint cell customers type http://www.mymbn.com/podcast/ in your browser and click on "sports casts". Our station number is 1955.
No feedback yet
Comment feed for this post
Comments are closed for this post.