Podcast: Putt (and chip) better this season. Who knows? Maybe your short game will one day resemble Annika Sorenstam's!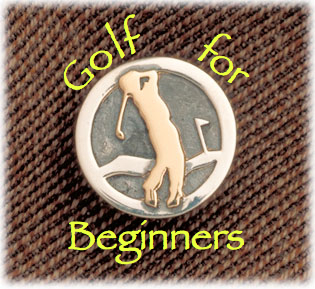 Click here to listen.
Barry and I play much more golf now that summer is upon us (most of the time it's happy golf). We like to walk and, in doing so, find plenty of golf balls along the way, from Titleist to Callaway. We received an email asking our advice on golf balls and if it really matters which brand we use. Listen for the lowdown.
Simple short game tips are also featured so that one day you may grind it out as well as Annika Sorenstam and Michelle Wie did this weekend…even if you're a novice!
An 18-hole playoff between Pat Hurst and Annika Sorenstam to determine the winner of the 2006 U.S. Women's Open is set for tomorrow at 9 a.m. on ESPN.
And, as Pat Hurst said in her post-round interview today, "Play it one shot at a time".
Continue sending your golf questions and comments to golfforbeginners@aol.com.
Subscribe to our weekly podcast through this RSS feed: http://feeds.worldgolf.com/stacy_solomon or through iTunes. Nextel/Sprint cell customers type http://www.mymbn.com/podcast/ in your browser and click on "sports casts". Our station number is 1955.
2 comments
Comment
from: candacejune [Visitor]
Oh i just got the news. Its gonna be pretty cool now. Great that you are podcasting, makes everything easy and comprehensible to read and listen to. I m surely gonna make it to all the events via your podcast. Mind-boggling man!
2006-07-03 @ 01:58
Comment
from:
omg what a car
[Visitor]
I wish more people would write blogs like this that are actually fun to read. With all the crap floating around on the web, it is refreshing to read a blog like yours instead.
2010-10-10 @ 07:11
Comment feed for this post
Comments are closed for this post.