Our USGA media credentials for Winged Foot's U.S. Open mysteriously vanish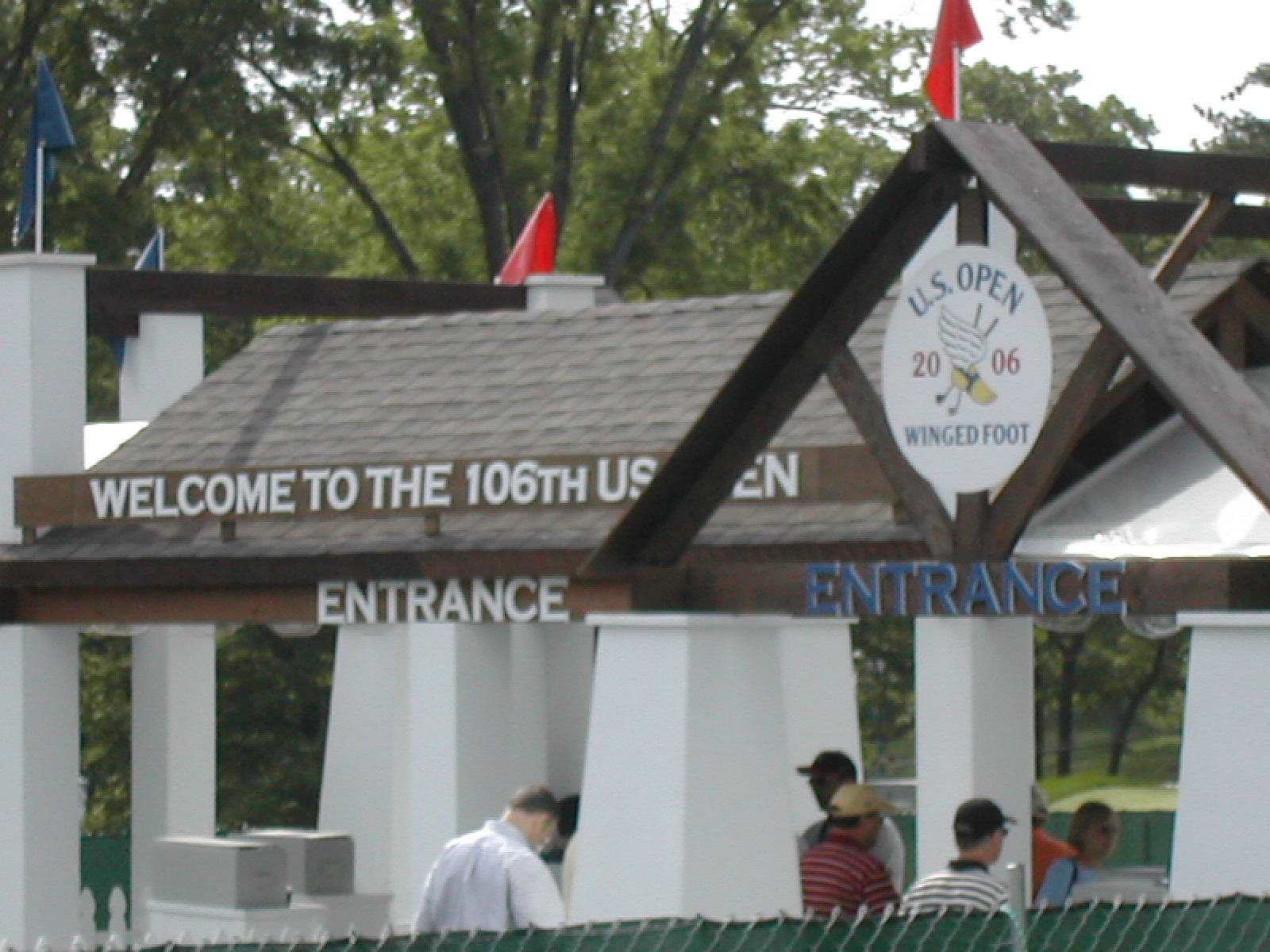 I thought the
USGA
would act differently than the
LPGA
regarding press credentials this week at the U.S. Open at Winged Foot but they proved me wrong.
After sending Golf for Beginners literally dozens of emails regarding U.S. Open information (going so far as to send us the necessary background check paperwork) Director of Media Relations Craig Smith told us to head over to "will-call" and pick up our press credentials.
After signing for the package, we noticed that there were two media "guest" passes enclosed. Where were our credentials?
We headed over to the media tent, spoke to a lady who verified our background checks and escorted us to Mr. Craig Smith. We introduced ourselves stating that there must have been some mistake as he had told us that we would be admitted as press.
He stared stupidly at us and looked around for the initial paperwork and background check stating they must have been "misplaced" and that these grounds passes were the only tickets we were receiving today.
We sent our friend, Richard, into the media tent armed with his press credentials and found out that the USGA had people on-hand to conduct background checks. Basically they were picking and choosing who they would admit as press for the day.
Come on Craig, how many other media personnel have you jerked around like this? And, not good enough for even a handshake? Barry extended his hand in greeting. Do you have a phobia Mr. Smith? If so I can understand but if not you sure are rude.
If Mr. Smith did not want us to cover the event, then why go through all of the hassle of clogging our email box, asking us to get our paperwork back in a timely manner? Honesty is the best policy. Barry and I had tickets for the event, we didn't need your charity.
We had a great time in spite of this setback and have a few pictures from Wednesday's practice round. Mickelson wasn't there. I was told that he spends the day prior to the tournament away from the course. Tiger Woods had a 7:00 a.m. tee time and was done by the time my bus arrived from the Mamaroneck Train Station.
We did get a chance to follow Vijay Singh, Stuart Appleby, K.J. Choi, Ian Poulter, Luke Donald and David Duval who practiced with Nick Price (and here's a picture of me!). I got plenty of autographs on my official US Open hat. It was also nice having our friend Richard walk us through the course. He is a golf afficionado and had some great stories about Winged Foot and its history.
We have no one-on-one interviews with the any of the golfers because the USGA and Craig Smith felt that our listeners were not important enough. Their slogan, for the good of the game, is a misnomer. If the USGA forgets the beginner golfer then the game has no future. Everyone who plays the game was a beginner at one time.
When will this attitude change? When will the "new media" finally be recognized?
Fresh faces in the USGA might solve this dilemma.
Photo Credits: © Golf for Beginners
5 comments
Dang, what a croc. Sorry to hear that. You guys to a great job. I don't know how many listeners you DO have, but you're right. How are WE not the target audience. We're the ones that idolize these golfers more than anyone else. We're the ones that watch every tournament and cling to every word the utter in reference to golf tips.

Better luck next time.

Keep up the good work.
2006-06-15 @ 17:12
It's one thing to limit the amount of press credentials for whatever the reason ...... but quite another to jerk you around like that. Poor behavior. That guy sounds like he might have spent some time working in government. Better luck next time.
2006-06-16 @ 12:33
Thanks, Shanks. It's unfortunate that Craig Smith couldn't convey the truth early on, instead of sending constant e-mail reminders and paperwork to us.
2006-06-16 @ 19:33
Work for a real golf publication that's in print and not for a web site and you might earn your right to enter the tent.
2006-06-22 @ 16:35
You've got to be kidding me. Maybe if you weren't walking around asking for autographs from players you'd get a little more respect. Those credentials should be reserved for working professionals and not people trying to get close to your favorite players.
2006-07-05 @ 16:04
Comment feed for this post
Comments are closed for this post.