Is Kraft Nabisco aware of Dinah Shore's "other" event?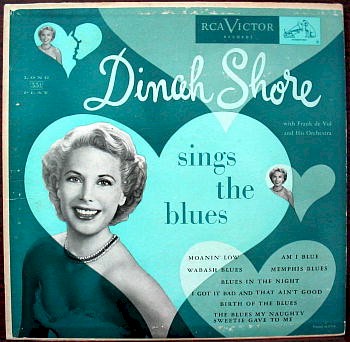 It's time once again for the first major of the LPGA season to take place at Mission Hills Country Club in Rancho Mirage. But the big news in Palm Springs this weekend is not if Annika Sorenstam will hoist another Dinah Shore Trophy and jump into Champion's lake for a fourth time.
And the news is not even whether or not Michelle Wie, Morgan Pressel and Paula Creamer will be attempting to win their first major in spite of the fact that in the LPGA's history, only three rookies have made their first Tour win a major.
And it's not even the fact that if Annika wins at the Kraft Nabisco Championship she'll be on her way to achieving the much fabled "Soren-slam". Could it be Alice Cooper and George Lopez' attendance in the Celebrity Pro-Am that brings all the people to this part of California?
Nope, this town lights up for a bigger event than even this.
This weekend Palm Springs plays host to what is billed as the "largest women's event in the world" attracting thousands of lesbians each year for fun and frolicking since 1990.
Dinah Shore Weekend '06 promises everything you would expect from "Dinah's" party from naked frolicking in the pool, comedy and cocktails and a celebrity lineup expected to keep the ladies dancing. Several events are planned and entertainment lined up includes the Pussycat Dolls, Joan Jett and the Blackhearts, En Vogue, and Margaret Cho.
Dinah Shore didn't know much about golf in 1972 when she was first asked to host this tournament (I understand she was a big tennis buff), then known as the "Colgate Dinah Shore Tournament". Shore attracted dollars and big name celebrities to a sport that was sorely underfunded and in need of a boost. As Dinah's golf event grew in popularity it also attracted more females and a lesbian connotation. When Kraft Nabisco picked up the event, they eventually dropped her name, even though Shore insisted she wasn't a lesbian.
Dinah Shore passed away in 1994. Her golf dynasty now lives through the naming of the course the "Dinah Shore Tournament Course", an LPGA Scholarship Fund in her name and in a very large extravaganza now held in her honor coinciding with her golf legacy.
Just ask Michele Wie if she knows who Dinah Shore was and I wonder if she'll say, "Uh, wasn't that a big reptile in Jurassic Park?" Ah, how far we've come!
Photo Credit: © Amazing Records.
7 comments
The author of this article is wrong when she states that Nabisco dropped Dinah Shore after they picked up sponsorship. Nabisco took over for Colgate in 1983 but Dinah stayed with the tournament until her death in 1994 and her name wasn't dropped until 1998. It's sloppy and sensationalistic to imply Nabisco dropped Dinah Shore for her "rumored" lesbianism when this clearly wasn't the case. To state that Dinah Shore "insisted she wasn't a lesbian" to Nabisco brass to hold on to their sponsorship is just plain sordid and an insult to both Miss Shore and the lesbian community.
2006-03-30 @ 11:32
Dinah Shore certainly didn't need me to add any sensationalism to her life.

Why was her name removed from the tournament? The LPGA obviously had no problem with Shore as they have established a scholarship in her name. Kraft Nabisco, on the other hand, must have thought differently as the only vestiges of her name remain on the trophy and the name of the golf course which Kraft Nabisco could not change.

By the way, this article was not written to insult the lesbian community. I think it's great that Shore's appeal has grown steadily by placing her name on a tournament that was failing horribly.

Being that you are such a huge fan of Shore's, you must have read, "Dinah! Three Decades of Sex, Golf and Rock and Roll". If not, you should.

I appreciate your comments and respectfully invite you back to voice your opinions again!

2006-03-30 @ 12:53
In 1987, Why did AT&T take Bing Crosby's name off the Pebble Beach Pro-AM after 50 years? Because he was an old-fashioned, long-dead icon of a bygone era, just like Dinah Shore. You answer the question yourself at the end of the article. Either people don't know who these celebrities were or they don't care. They are literally, sadly, dead weight.

What I have a problem with is the way the piece is worded. It still sounds like Dinah Shore had something to do with her name being removed from the tournament because it had a lesbian assocation to Kraft-Nabisco, and that Dinah Shore willingly went along with the change. She died in 1994. Nabisco dropped Dinah's name from the tournament in 1998, probably deciding that more people knew the name of their crackers than the name of their grandparents favorite female singer.

Thank you for the gentle re-wording of the Dinah Shore paragraph. Much appreciated. But, as originally worded, your writing painted an almost lurid scene of a condemned Dinah Shore begging to hold onto her beloved namesake tournament. I'd love to know what Nabisco Underling had the job of asking this 70 year-old show-biz legend and icon, after a much celebrated career and public life spanning 50 years, if she was or wasn't a lesbian. I just can't believe it happened.

As you point out, Dinah Shore was a huge asset to the LPGA, and out of respect for her contributions, they were probably eager to keep that positive association. Kraft-Nabisco International, being a huge corporation, didn't really care all that much, I'd guess.

Who knows? Maybe it was something as benign as a fifteen year contract lapsing and Nabisco deciding to go in a new direction in 1998. Then again, maybe there were some tight-pantied closeted marketing clowns who were ruffled by the lesbian connection and didn't want any association. As far as I know, Dinah Shore never publicly commented on the lesbian party circuit named in her honor. Why not? I don't know. If you know I'd love to hear more about it.

Of course, being the Dinah-dork I am, I have a copy of "Dinah! Three Decades of Sex, Golf and Rock and Roll." And, of course, as you may have guessed, I've only read the chapter specifically about her. I'll give the entire volume a closer perusal soon.

Despite the somewhat strident tone of my original post, I didn't take your piece as an attack on the lesbian community at all. I apologize. I'm glad anyone's writing about Dinah Shore at all! But saying Nabisco dropped Dinah's name even after she insisted she wasn't a lesbian makes her sound like a wimp. Genteel and soft-spoken she certainly was to great personal advantage, but Dinah Shore wasn't a wimp.
2006-03-30 @ 16:50
The party should be great...that's why thousands of women head out that way every year although I understand that both men and women enjoy the weekend. ;-)

Lots of the party-goers don't even realize that a major golf tournament is being held just down the road!
2006-03-30 @ 20:01
I.Am.So.There.


Hugs,

El Cheapo
2006-04-03 @ 11:18
I wish the LPGA would acknowledge there is a huge party there.. the NFL acknowledges the Super Bowl parties when they happen in towns the game is being hosted in... Here's another funny story:

http://www.outsports.com/women/20060330dinah.htm
2006-04-18 @ 06:42
I don't think the LPGA wishes to draw attention to this party. As long as there is acknowledgement by some of us, that's the best we can do.

Too bad the party wasn't in New York or I would have definitely been there...I hear it was the party of the year!
2006-04-18 @ 08:33
Comment feed for this post
Comments are closed for this post.