Get to know SwingFix: Quick, affordable online video golf instruction
Most golf lessons at top schools have had some element of video analysis for awhile now. In the last couple years, I've had lessons that include a video component emailed to you afterwards, like at the Kapalua Academy on Maui and most recently at the David Leadbetter Academy at PGA National Resort and Spa.
New technology is helping the "video lesson wherever you go" take another jump. Yesterday, I took my first SwingFix lesson. It's an online instruction platform that allows you to upload your swing and have it analyzed by an instructor remotely with about a day's turnaround for $29.99.
I chose instructor Karen Palacios-Jansen, who has contributed tips to our network in the past. To get the lesson started, I simply had my swing recorded with my iPhone at the driving range, both from the side and down the line, and uploaded it into my SwingFix profile. I also left her a few comments of what I've been working on lately and what I'm having issues with. Karen did the rest. By the next morning, she sent me a nine-minute video analysis of my swing, telling me what I do well and what I don't do well. She also inserted an example of one of the competitive golfers she works with locally with a similar body type to me to give me an idea of what to strive for: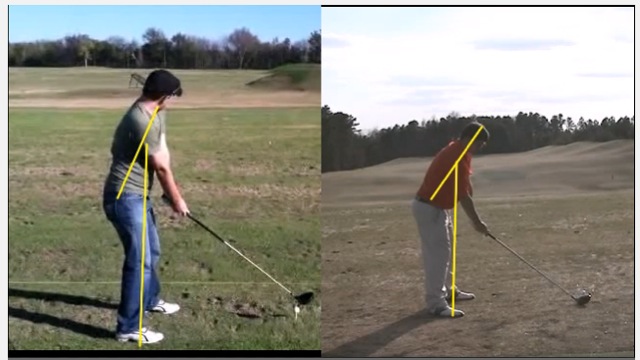 Additionally, she posted two video drills on my page that will help with my grip and posture, and we've also exchanged a few messages back and forth in my profile elaborating on certain areas.
In addition to convenience, the great benefit is that you can pick from over 50 (and growing) instructors all across the U.S. (there is even a couple internationally-based) and many of them are well-known. For example, Karen is a former LPGA Teacher of the Year and based out of a private, Greg Norman-designed club in North Carolina, The Point Lake Golf Club, a club that probably wouldn't take too kindly to my wearing of jeans on the range…
If you're more curious about the SwingFix process, you can view my whole SwingFix lesson in its entirety here. To view a list of instructors currently offered, click here.
Feedback awaiting moderation
This post has 1 feedback awaiting moderation...
Comment feed for this post
Leave a comment