48 hours in Bend, Oregon: Pronghorn golf, mountain biking and microbrews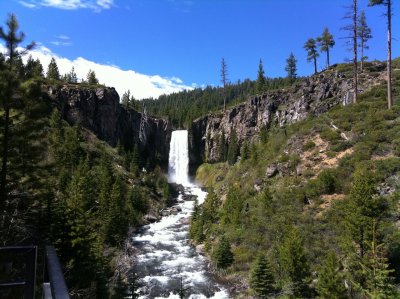 BEND, Ore. – Summertime in Bend is a postcard setting with limitless ways to enjoy the outdoors. Activities can be as extreme as skiing backcountry slopes - or as lazy as tubing the Deschutes River in town with a beer in hand.
I had just two days to escape the Texas heat for golf and more at the Pronghorn Club and Resort. While Pronghorn emphasized memberships and real estate in the early 2000s, they are now promoting stay-and-play packages more actively. Guests can stay short or long term in a variety of units from one to four bedrooms just across from the main clubhouse and Trailhead facility.
Guests of the resort, as well as the general public have access to the Nicklaus Course. We played on a sunny, windless morning, which yielded low scores and glowing reviews. It may very well be the best public access Jack Nicklaus design I've played (of close to 20). The course is capped with a phenomenal back nine home to one of the finest, desert-style par 5s I've seen, the 15th. I love holes that feel like they play through a funnel: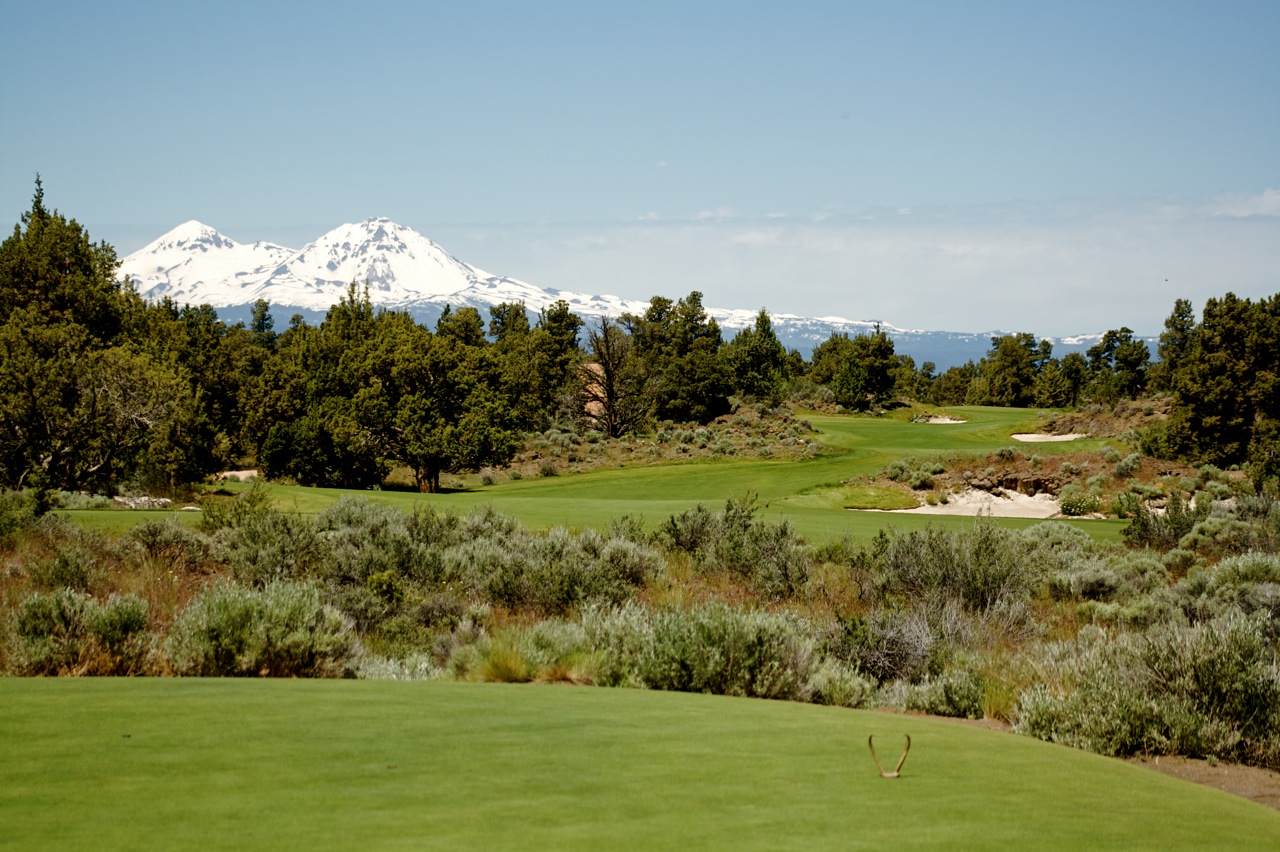 On the 15th tee, each of us in the group cracked drives that put us at "green light" yardage. But our forecaddie, who advised us to hit driver and play with reckless abandon the entire round up to this point, suggested we layup, pointing out that trouble creeps in from all sides up by the green.
Fat Chance I thought, and hooked a 5-wood deep into the desert. As the ball disappeared behind a juniper, I heard a loud crack!, and when we made our way up the hill, somehow found my ball on grass by the green. Guests at Pronghorn can get a members bounce or two apparently.
The Nicklaus is one of two courses at Pronghorn. The afternoon before, we played Pronghorn's Fazio Course. While private, it can technically be played by guests who go through the head professional. The fee is steeper at $290, and you can only play after 2 p.m. A round on Fazio also comes with a "host," who is somewhere between a forecaddie and chaperone. He helps look for balls under junipers and helps out with lines and tips off the tee but doesn't go the whole nine yards like your forecaddie that comes with a round on the Nicklaus.
But every trip to Bend should include some other outdoor excursions, whether it's shooting guns, hiking or fishing. After my morning round on the Nicklaus, I was picked up by Seth Graham of Cog Wild (www.CogWild.com), a local bike tours outfit that Pronghorn helped me set up. I've heard legendary things about the trails surrounding Bend and wanted to see some with my own eyes.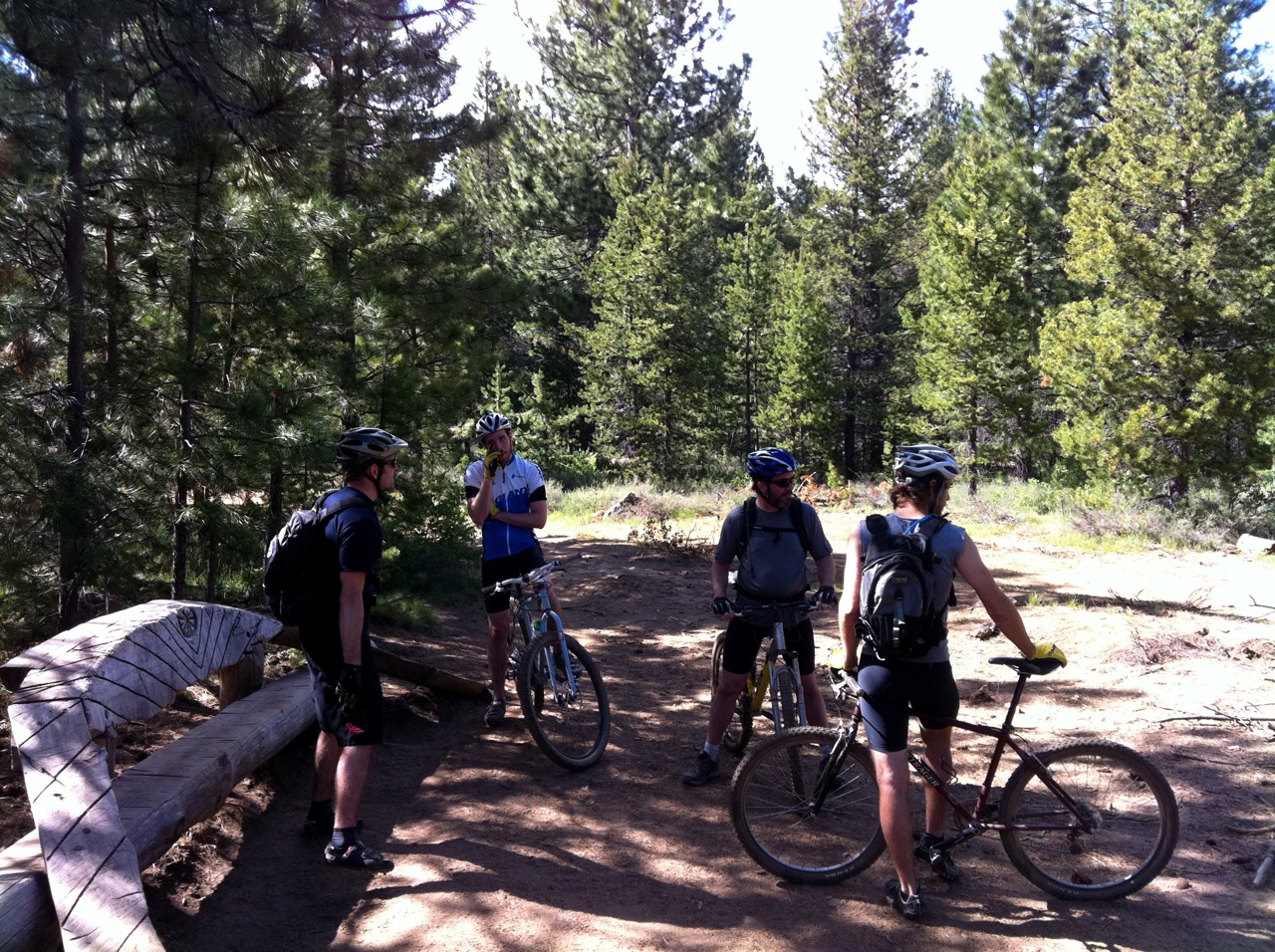 "A 'happy day in Bend,'" Seth described as we headed up into the mountains."Is snowboarding in the morning, then mountain biking in the afternoon." Pronghorn takes the "happy day" mantra a step further by offering a "Pronghorn Trifecta package" that includes skiing, golf and fishing all in one day if you're up to it.
Seth sized up what kind of ride I was looking for and picked out 12-mile loop for us to try. Turns out, it's not too hard to find your perfect trail around Bend. The COTA (Central Oregon Trail Alliance) has mapped out hundreds of miles of single track trails which are maintained by an army of volunteers. Many of the trails have both extreme jumps and technical spots, while beginners can get around them easily.
Our ride started at Tumalo Falls (pictured above) and we cruised on single-track trails through the Deschutes Forest. I made my way along gingerly, a little nervous of my rental bike, but even more unsure of my shoddy insurance plan.
About two hours and a few close calls later, I escaped the forest unscathed, craving local beer. Oregon is the best beer state in the United States until I'm proven otherwise, and Bend is a big reason why. Somewhere between eight and ten breweries can be found in town depending on who you ask. I stopped into Bend Brewing Company downtown. I hadn't stared blankly at the taps for five seconds before the barkeep realized I was overwhelmed and began pouring me tasters. I settled on a pint of their their IPA. Strong beers, over 6% APV seem typical around here. It seems like drinking lighter beers in Oregon is some kind of sacrilege, or at the very least like going to Omaha and ordering chicken.
36 holes, mountain biking and about a six pack of local beers. I left with the feeling I'd done my best to have my own two "happy days" in Bend.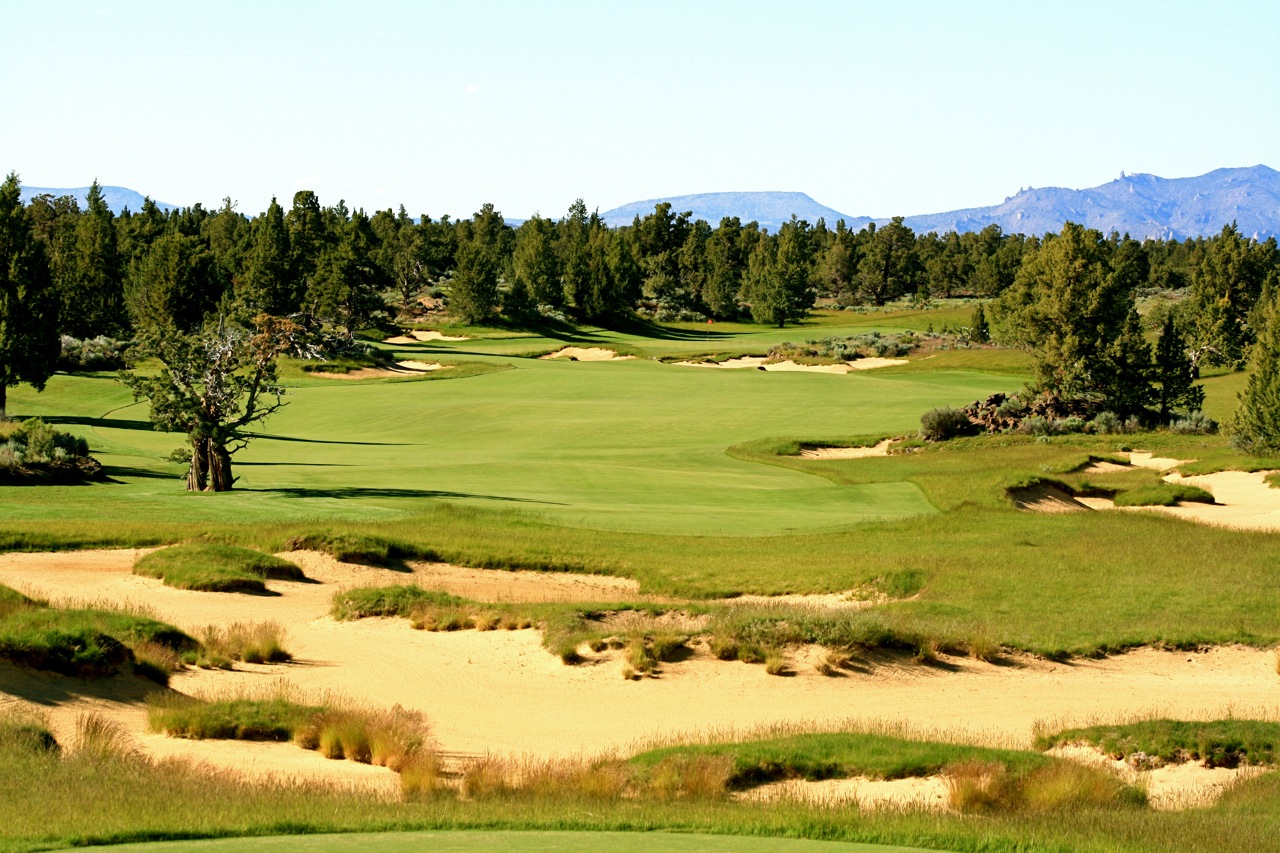 The Fazio Course at Pronghorn in Bend
3 comments
Comment
from: New York Artificial Turf [Visitor]
omg! the view, the trail, the bunkers! Sounds like the perfect weekend
2011-07-19 @ 12:09
Comment
from: GPS Golf Devices [Visitor]
This is such beautiful countryside. What a place for playing golf and all of the other wonderful things like walking and biking or horseback riding.
Thanks for the wonderful review. Howard at http://gps-golf.net
2011-10-22 @ 02:33
You are effing retarded if you think Oregon is the best beer state in the U.S. Stone, Lagunitas, and Russian River. Nuff said!
2013-07-31 @ 23:01
Comment feed for this post
Leave a comment