Duff Goldman puts the icing on the golf cake
Hosting a golf tournament and looking for someone who will put the icing on the cake?
I was sent this sweet image of Duff Goldman, showing off his skills at the Senior PGA Championship's KitchenAid Fairways Club this week at Valhalla. In 2012, the event will be held at Kemper Sports-managed Golf Club at Harbor Shores. Perhaps in an attempt to spread a little word of mouth, Goldman unveiled this creation of Harbor Shores' seventh hole in front of some glaze-y eyed onlookers, some of which hoping Duff sends a heavy cut their way.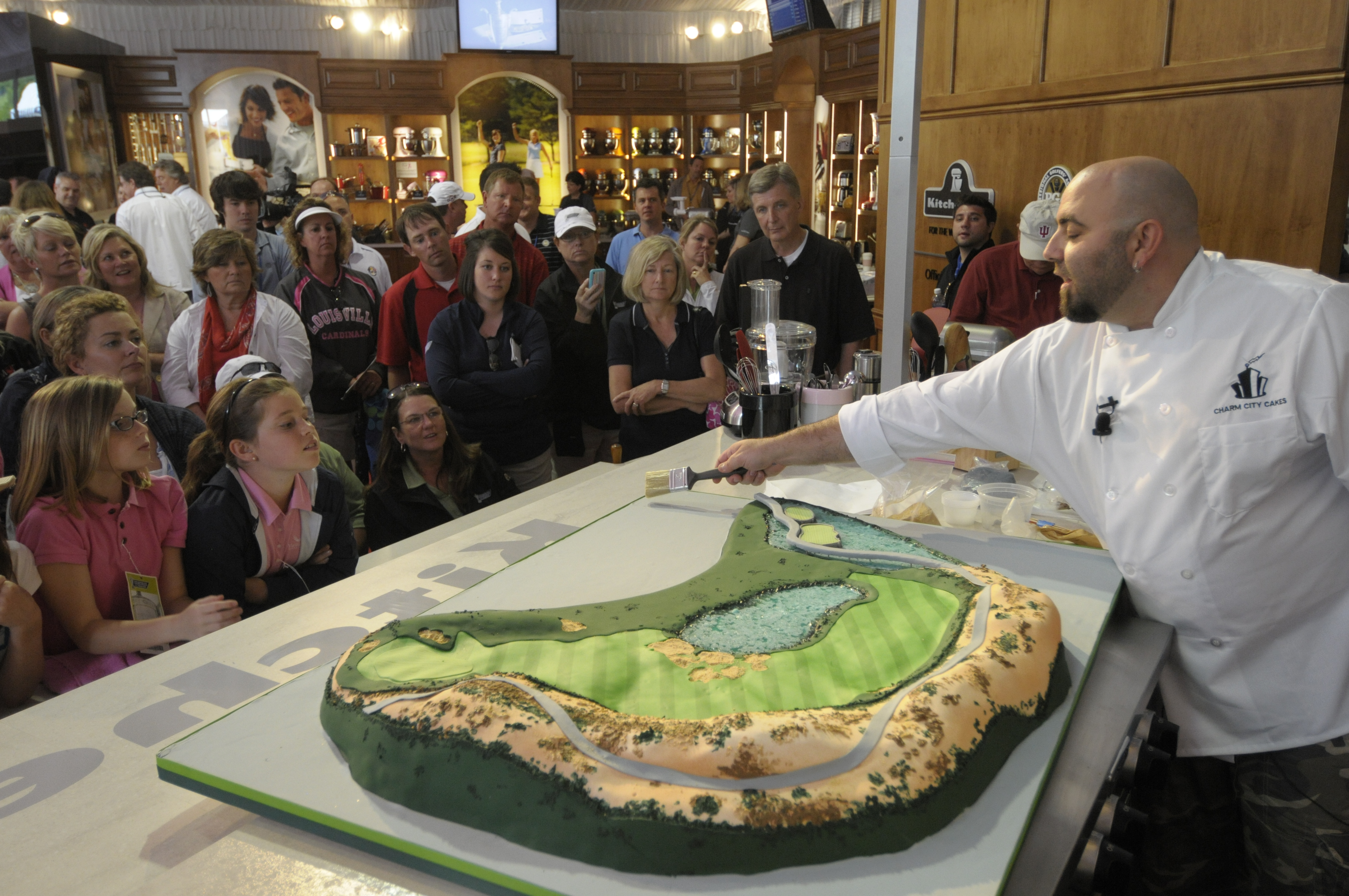 As you can see, a slice would certainly work well off the tee.
Though I'd never heard of him, Goldman is the proclaimed "Ace of Cakes" and judging by this cake he built, his reputation has once again made the cut.
Bad puns aside, I'm off to Hilton Head Island for some golf of my own…Happy Memorial Day to everyone on the links!
Feedback awaiting moderation
This post has 1 feedback awaiting moderation...
Comment feed for this post
Leave a comment