Returning to the links of Scotland for a third time: Golf from Highlands to Fife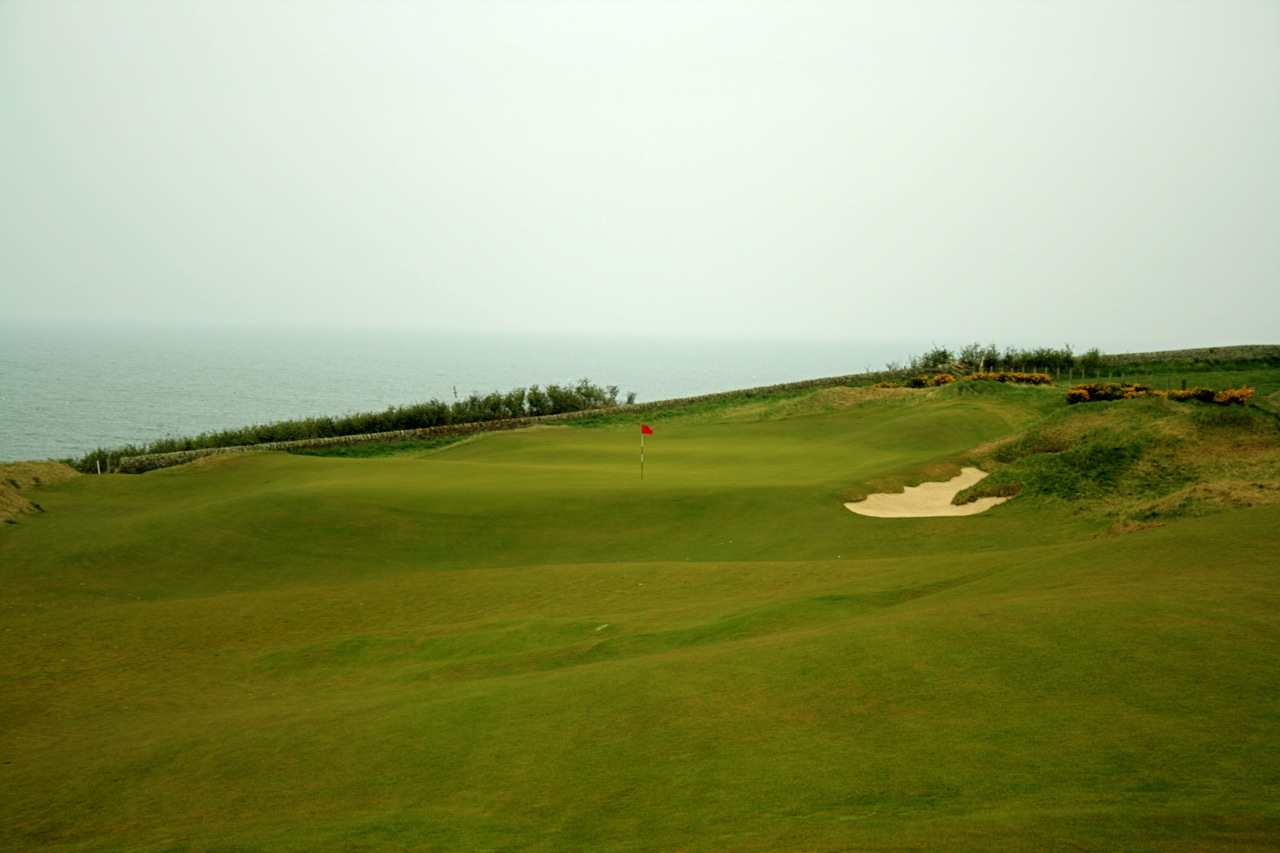 NEWARK, N.J. – After teeing it up on the balmy, sun-soaked fairways in the Dominican Republic, I'm off to Scotland, where the sea is dark and my bermuda shorts can stay in the dresser.
I'd be lying if I said I didn't favor the latter. To me, golf is greatest when played in a windbreaker, a two-club wind and the late afternoon sun peaking through clouds just right over a fairway for the perfect photo.
Those are the expectations for my third visit to Scotland. My first trip back in 2006 was a 16-day crap shoot, pin-balling from Turnberry to the Highlands with little logic in between (and a gashed left side of my rental car to show for it). My second, more logistically sound trip took me predominantly to East Lothian, where great golf is always just five minutes down the road.
This time, it will be a more calculated itinerary along the northeast coast, which is good, considering fuel will be about $10 a gallon. Over seven days, I'll start in Dornoch and make my way south, stopping off at such spots as Castle Stuart and Cruden Bay G.C., two links, one new and one old, that receive tremendous word-of-mouth.
Then, I'll round up the trip with a few days spent in Fife. I've played many of the golf courses in St. Andrews. This time, I'll steer my nose towards the lesser-known links in the surrounding towns, and see if they're worth their postal codes so close to golf's grand old town. No Scotland golf trip is complete without a day or two in St. Andrews, and I'll be lured in for a day toward the trip's end. I'm going to pass up on the Old Course and try out the Jubilee, which many local golfers like to call their favorite of the Links Trust seven.
Along the way, I'm excited to drive along winding roads with no fast food chains or strip malls in view, but rather the occasional whisky distillery off the road or castle on the horizon. I always plan for a little extra time on my route because there is always a sight worth stopping for – and I almost always take a few wrong turns and wind up on a sheep farm.
The extended forecast looks to be about as good as you could ask for: temps in the 60s, with the potential for a few scattered showers here and there. Robbie Stewart, Director of Golf over at Cruden Bay has already warned me via Twitter they've had their driest April in 50 years, meaning I can expect some interesting bounces on the fairways of the northeast coast.
Then again, I know not to trust the weatherman when in Scotland. I'm planning for four seasons in four hours on the links on any given day. And no, Jason, I'm not bringing an umbrella.
No feedback yet
Comment feed for this post
Leave a comment