Near Traverse City, revived Lochenheath Golf Club set to reopen this spring in Michigan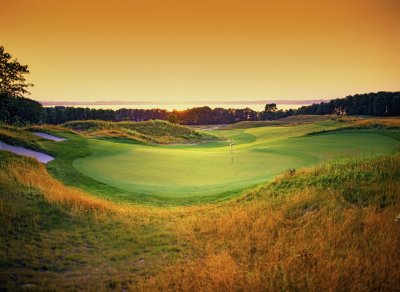 Whenever I'm in northern Michigan for golf, I keep hearing about an "oversupply" of golf courses. Yet, it seems like whenever a golf course's ownership decides to pack up shop, like King's Challenge turned Manitou Passage, Shanty Creek Resorts or True North Golf Club, someone usually steps in to scoop it up.
For 2011, one such golf course with new life is Lochenheath Golf Club, located just outside Traverse City. The course sits on rolling, tree-lined terrain overlooking East Grand Traverse Bay and was voted a Top 10 New Golf Course in the U.S. in 2001. The new management is led by General Manager Mike Husby, known in Michigan as a "turnaround specialist." He and his staff have been working to restore course conditions and facilities and the club is expected to open for play later this month. Ownership hopes Husby, a Michigan golf veteran, can bring his touch back once again to a property that didn't appear to have the local touch. From the release:
The course opened to great fanfare 10 years ago as a private upscale residential development centered by the award-winning 7,040-yard course designed by Florida architect Steve Smyers. Missteps by successive out-of-state management teams drove the property into foreclosure.
Spring tee times are $50 at Lochenheath while peak season rates are $60 weekday and $80 weekends.
1 comment
Comment
from:
Tampa Architects
[Visitor]
I have actually played on this course before. What an amazing place to just hang out and soak in the amazing view. Thanks for sharing.
2011-05-09 @ 14:10
This post has 1 feedback awaiting moderation...
Comment feed for this post
Leave a comment