Is it the pollen - or is it Masters fever? Pictures, impressions and more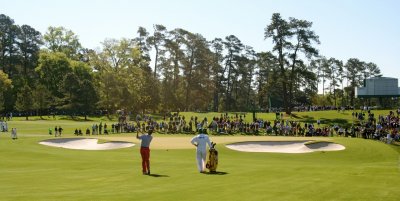 AUGUSTA, Ga. – As those of you who have been to the Masters know, once you've been, it looks a little richer on TV.
Now, I know that from a particular camera angle, behind the 18th green is the first fairway. Just beside the 15th fairway is the 18th tee. I know how easy it is for spectators to hear and see the action and get between the front and back nines. Augusta National is a big golf course, but you still feel like you're on top of the action. You can even hear some pretty loud roars during the Wednesday practice round (usually when players skip balls across the the pond before the 16th green). I can't imagine how loud it is on Sunday afternoon. Maybe next year…
And while I still think I'd most love to play the 15th hole if I could play any one hole on the course, I'm a new fan of the second (pictured above). It has to be the most fun, stress-free hole to play at Augusta. It's a pretty generous drive, followed by a downhill, wide-open shot to the green. Around the green is also a really cool spot to hang out in the early part of the day before heading to the back nine.
Over at GolfChannel.com, we just posted my blog on five things I learned attending the Masters I didn't necessarily know about from watching TV coverage every year.
Also, we just posted my photo gallery from the Wednesday practice round here at WorldGolf.com, click here to check out this mix of action shots and Augusta National scenics.
Lastly, in the spirit of Augusta National, Golf Channel Travel Editor Erik Peterson and I reflect on some of the most Augusta-like rounds we've played in our travels on public access courses, from Tucson to Harbor Springs, Michigan.
My picks to win the Green Jacket, you ask? Well, I had Hunter Mahan (ouch) and Phil Mickelson in my A-bracket, but my choice of Y.E. Yang in the third tier appears to have a little potential heading into Friday…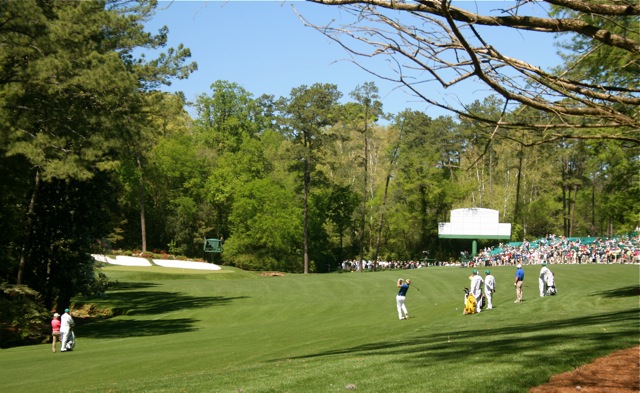 Brandt Snedeker goes for the green on the 13th hole Wednesday at Augusta National.
1 comment
BTuck, I know what you mean. Don't think I'll ever get over the undulations, especially how steep the 10th fairway is.

I have Cabrera, Fisher & Quiros on one of my keeper fantasy teams. The Duck suffered the same fate as Woods with the bogey at 12, no up & in on 13 and a short birdie miss on 14. Game over.
2011-04-11 @ 06:34
Comment feed for this post
Leave a comment