So what do you do with a butler, anyways? Finding out at Sandals Emerald Bay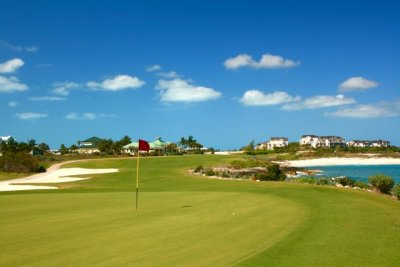 GREAT EXUMA ISLAND, BAHAMAS – If you caught any of Golf Channel's Big Break Sandals recently, you know all about "Paaaul the Butlerrr." He's mine for the two days I'm at the Sandals Resort Emerald Bay, where I'm enjoying the pleasantries of all-inclusive and a revamped Greg Norman-designed golf course.
As someone who thinks tipping culture has turned into more of a status thing than actually rewarding good service, paying for everything up front is my cup of tea. When I go back home and have my first meal out, I'm nervous I'll accidentally walk on the tab out of habit.
Many of the resort's ocean view rooms come with butler service, and those that don't have personal concierges. Guest rooms have cell phones with your butler's number in it, and you can call them anytime. But as someone who generally likes to unpack my own clothes and mix my own drinks, what do you do with a butler exactly?
Kevin Mumford, head professional at the revamped Sandals Emerald Reef Golf Club, said he's heard it all: "A man and his wife were at the pool, called his butler and he hustled down. When he got there, he asked him to adjust the umbrella just a little bit for his wife."
Chivalry isn't dead, ladies. It's been outsourced.
There is a list of suggested services a butler can do for you at Sandals. They can prepare breakfast in bed, fetch things from the room for you and set up spa, golf or excursion activities.
The golf course has a beverage cart on busy days, but when the tee sheet isn't too full, you call up your butler for drinks and snacks. We called at the eighth tee and asked for some fruit and drinks to be waiting for us, and Paul the Butler brought Brandon The Golfer a little mid-round pick-me-up of cantaloupe, melons, grapes, plus a cheese plate.
Some stuff will be done for you if you don't ask for it, like this bathroom scene I came home to after lunch with Greg Norman and his team: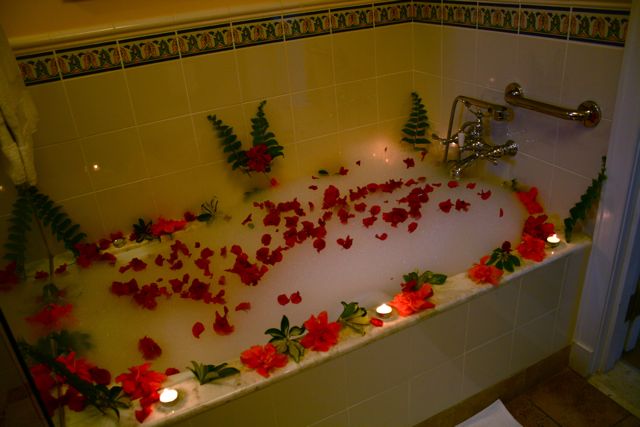 Norman told us that he thinks that after about 14 years, his championship golf course on Great Exuma Island is finally in the right hands with Sandals. Stay tuned for more on him next week, as well as what's happening here in this spot where golf goes hand in hand with fishing, lobster-spearing and swimming with…pigs?
And of course, Paul the Butler is also especially trained in the art of towel animals: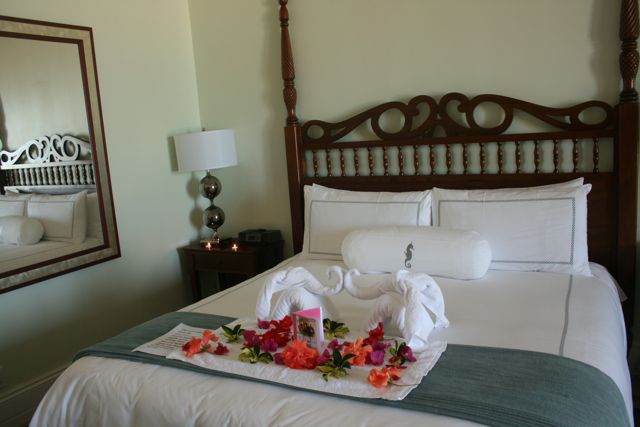 Post update: Paul the Butler found stuff left behind in my room, namely a mousepad and boxer shorts, and had them rushed to the airport for me.
Feedback awaiting moderation
This post has 2 feedbacks awaiting moderation...
Comment feed for this post
Leave a comment