Golf-loaded San Diego has a little something for everybody, all year round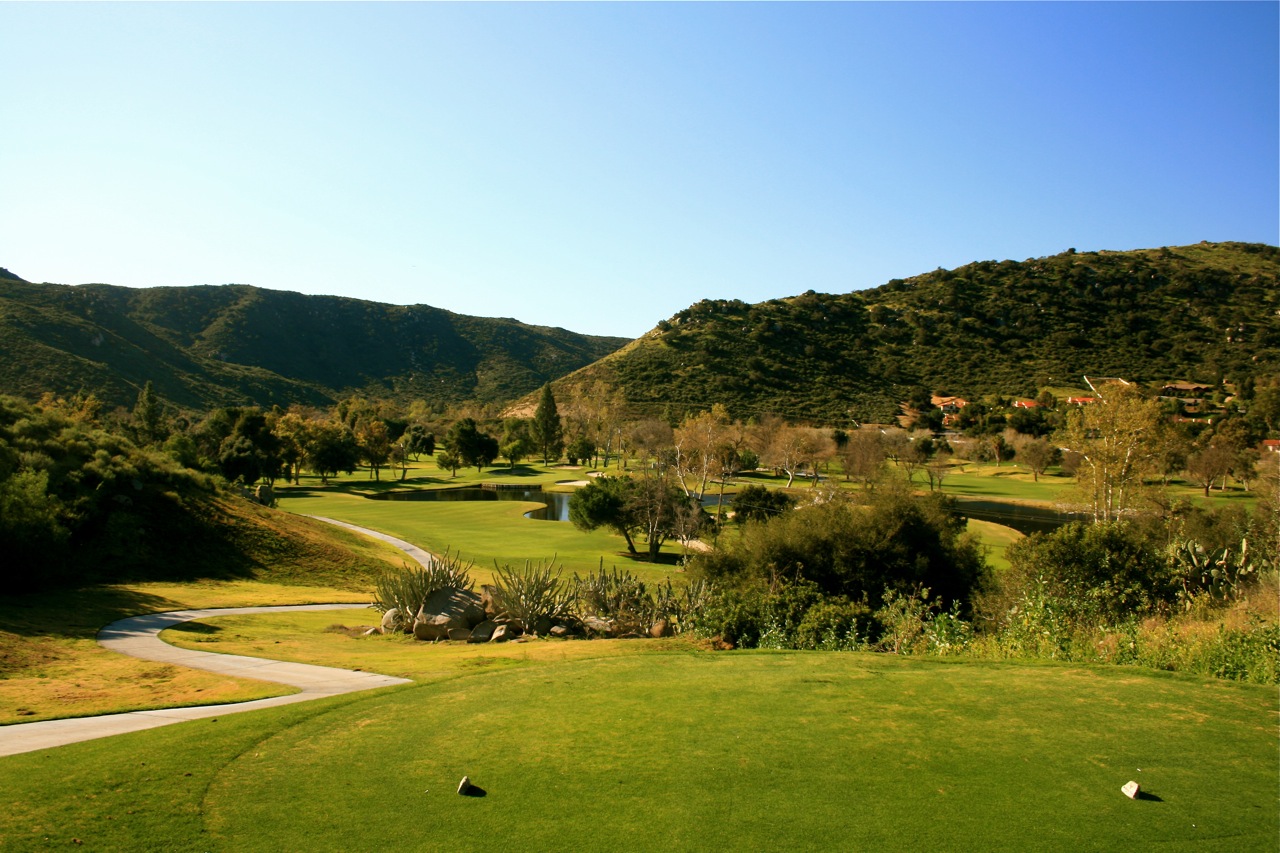 Sycuan Resort's Willow Glen course
SAN DIEGO, Calif. – I'm wrapping up my first visit to the golf courses in San Diego county, where there are 90-plus courses of all shapes, sizes and prices.
The best way to sum up the region for its appeal as a golf destination is how Grant Wingate, the Director of Golf at Sycuan Resort put it to me yesterday. "In the winter, we get a lot of play from Canada and the northeast," he said. "Then in the summer we're full with golfers from Phoenix and Texas."
That's the mild and sunny San Diego climate in a nutshell. No matter what time of year it is, it's sure to appear idyllic to someone, whether it's escaping their home's hot or cold.
This week I had mild, low 60s weather (described to me by some residents as unseasonably cool). It was always sunny and never more than a one-club wind. It's a fine climate to work in a golf bender if your home course has been under snow for a few months. The temperature also doesn't really shift as drastically as the desert, where 60s highs the day time can mean a frost delay in the morning. In San Diego this week, highs and lows of the day haven't really varied by more than 10 degrees or so. It also means you don't get the amount of dormant brown bermuda you see elsewhere like in the Carolinas and my home in the Texas Hill Country.
I spent the majority of my time this week skipping most of the top, nationally-known courses in town, but rather solid, affordable options that locals frequent - but a visitor could enjoy too. They range from traditionally-styled courses like Rancho Bernardo Inn to more dramatic, mountain plays like The Crossings at Carlsbad.
Torrey Pines steals most of the headlines and asks a cool $180 minimum for non-residents. But if you're a bargain hunter, don't let that scare you. Many courses are surprisingly affordable, closer to $40-60 for a solid play. For some reason, I always assumed golf courses charge a SoCal premium, but far from it here.
They're affordable year round, because they don't have the many rate changes month-to-month like Myrtle Beach (or sometimes even week-to-week), or have a low summer season like Phoenix, where courses are empty. San Diego's courses fluctuate less than the area's highs and lows - which helps keep it a little more reasonable for all seasons. So the guy in Texas is probably going to pay just as much as the guy from Canada - and isn't that fair?
Plenty more to come on all the golf courses and resorts I've seen in San Diego this week…
No feedback yet
Comment feed for this post
Leave a comment