24 hours in Maui: From volcano sunrises to peaceful golf on Wailea's Old Blue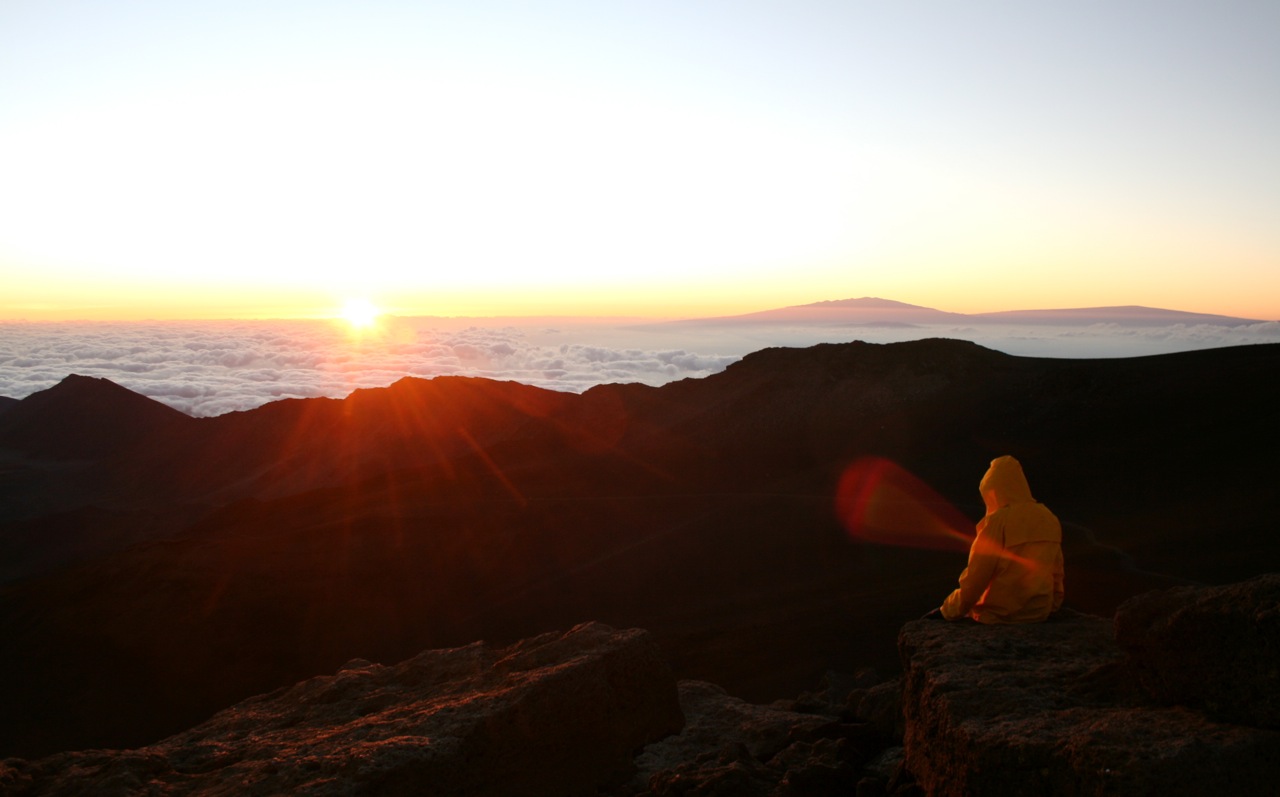 WAILEA, Hawaii – Maui may be a sunny, golf and vacation spot that caters to relaxation, but as a result of some ambitious scheduling my past 24 hours or so have been more like paradise boot camp.
It started last night when we arrived at the Fairmont Kea Lani in Wailea, and while at check-in, realized sunset was happening exactly then. We scurried down to the beach with our welcome juices just in time to see the sun disappear into the ocean.
We had dinner at Fairmont's restaurant Ko, highlighted by an appetizer of grilling up our own sashimi Ahi tuna on a piping hot rock at the table, but couldn't lolly-gag at dinner too long. We had a 2:15 am wake up call for the sunrise bike tour down Mount Haleakala (there are numerous companies that offer the tour, but the Maui CVB recommended we take Maui Downhill, MauiDownhill.com).
To be honest, the thought of waking up at 2 am to freeze your buns at the top of a volcano doesn't really sound like vacation when you're crawling into bed the night before, and that's probably why Maui Downhill has a five-day in advance cancellation policy. I'm guessing a lot of folks have second thoughts about a 2 a.m. wakeup call by the time their third glass of wine goes down at dinner.
Having said that, there are no 10,000 foot high shield volcanoes back home like on Maui. Watching the sunrise from such a perch is surreal, and if you're not awake by the time it arrives, you will be. The sun slowly fills the clouds and air above with bright colors, and the volcanic rocks below you turn a glowing red.
Once the sun was up, we headed down to about 6500 feet for a downhill bike ride back to civilization.
The biking portion isn't so much a bike ride as a bike brake. It's entirely downhill and the only workout you get is in your right wrist, clutching your brake before every switchback. You descend about 4000 feet in the process see the mountain vegetation slowly change, and eventually you find yourself back in a little village and at the Sunrise Cafe. This place has to make a killing serving up breakfast for a captive audience of bikers passing by every day, who have been up since 2 a.m., starving for breakfast burritos, gold pineapples and coffee.
We returned back to the Fairmont just in time for an hour nap, followed by an espresso at Fairmont's cafe. Then, it was off to Old Blue at Wailea Golf Club, which is the oldest of three courses at Wailea G.C. Newer, longer, tougher courses have been built in Maui since Old Blue opened, but for a pleasant, twilight round that doesn't require utmost concentration after a long day, the 6,400-yard white tees hit the spot.
The round was also, bar-none, the calmest round of golf I've ever played in Hawaii, thanks largely in part to the Haleakala volcano above shielding us from the trade winds.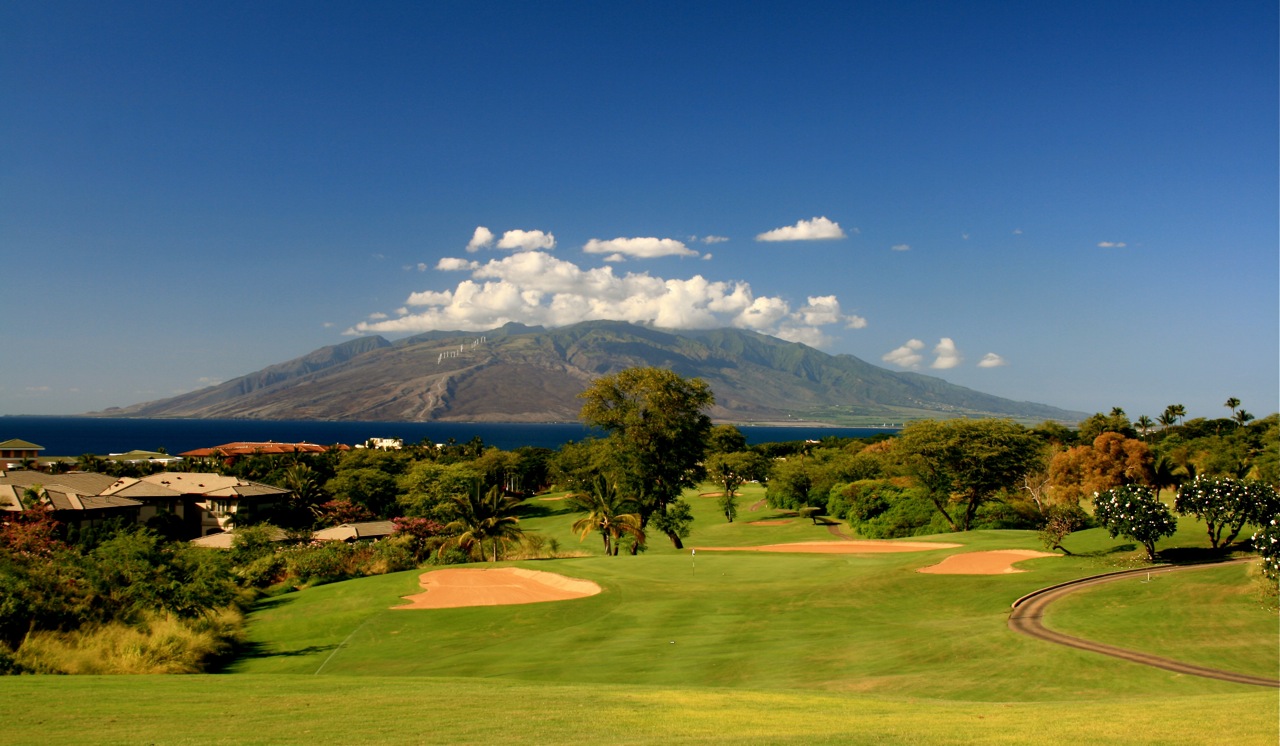 We finished the round in about three hours, just in time to get back to my oceanfront Lanai overlooking the beach to catch the sun set over the ocean, capping what is about as busy of a 24-hours as you could have as a vacationer in Maui.
I wrapped up the day by opening up the sliding doors, let the sound of waves fill our room and slept like a baby.
3 comments
Comment
from: Sheralyn [Visitor]
I love the picture of the sunrise... we skipped out on the sunrise, and went later on in the morning instead! Every time I see a gorgeous pic of the sun rising from the summit of Haleakala, I'm tempted to go and see it for myself though...
2010-12-07 @ 20:02
I truly appreciate this article post.Much thanks again. Really Great.
2010-12-20 @ 03:25
Comment
from: Spencer Rogers [Visitor]
That is an awesome picture on the golf course. Beautiful! Love the Islands!
2012-06-22 @ 14:34
Comment feed for this post
Leave a comment