Australia's Whitsunday Islands: Home of the Great Barrier Reef and mini bar-raiding cockatoos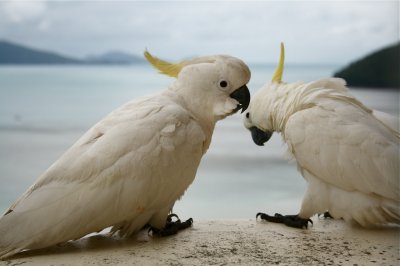 HAYMAN ISLAND, QUEENSLAND – Traveling to strange new places tend to have a way of humiliating me, and it didn't take more than two days in Australia to receive a little humble pie.
When I arrived at Hamilton Island's Reef View hotel after 20-plus hours of travel from America, I was greeted almost instantly by two cockatoos (pictured) on my room's balcony.
What a warm welcome from such friendly, exotic birds, I thought to myself, soaking in my first moments in this new, beautiful place.
I had dinner that night with the General Manager of Hamilton Island's Golf and Yacht Club, Michael Saville, and at one point, the subject turned to the island's wildlife and the cockatoos.
"They're smart," warned Michael. "They live 70 or 80 years and get into guests mini bars."
Apparently, they weren't so much greeting me as they were sizing up a new potential victim. Each guest room even has a warning sign to keep the balcony doors closed when you're not there.
The next day, I transferred by ferry to Hayman Island (pictured below), home to a luxurious resort with 200 beachfront rooms. The following morning, with sun peering through the clouds, I opened up my balcony doors and let the morning sun and sound of waves fill the room over a cup of coffee.
And then I went to breakfast. Big mistake.
When I returned, I began to open my door and heard some commotion on the other side. The housekeepers must turn the bed with the door closed in this country, I rationalized.
But no, three cockatoos were on my floor and crumbs and wrappers surrounded them. They had gotten into my mini bar and opened a $4 Kit-Kat, $9 bag of nuts and were headed for the Pringles next.
No more than a second after I had laid eyes on them, they were gone, though one pooped on my balcony as a parting shot. "It's a good thing they found the food quickly," one employee at Hayman told me later. "Or else they would have torn your room apart looking for some."
En route to Australia I read about killer crocs, stingers and jellyfish, and here I was, first thing in the morning, startled by cockatoos.
After settling down, I was in a hurry to get to the docks for my Great Barrier Reef day cruise, so I wasn't able to clean up much of the mess. Hopefully, housekeeping has seen this crime scene before, and they don't think the guy in room 306 likes scattering half-eaten candy all over a five-star hotel room for a good time.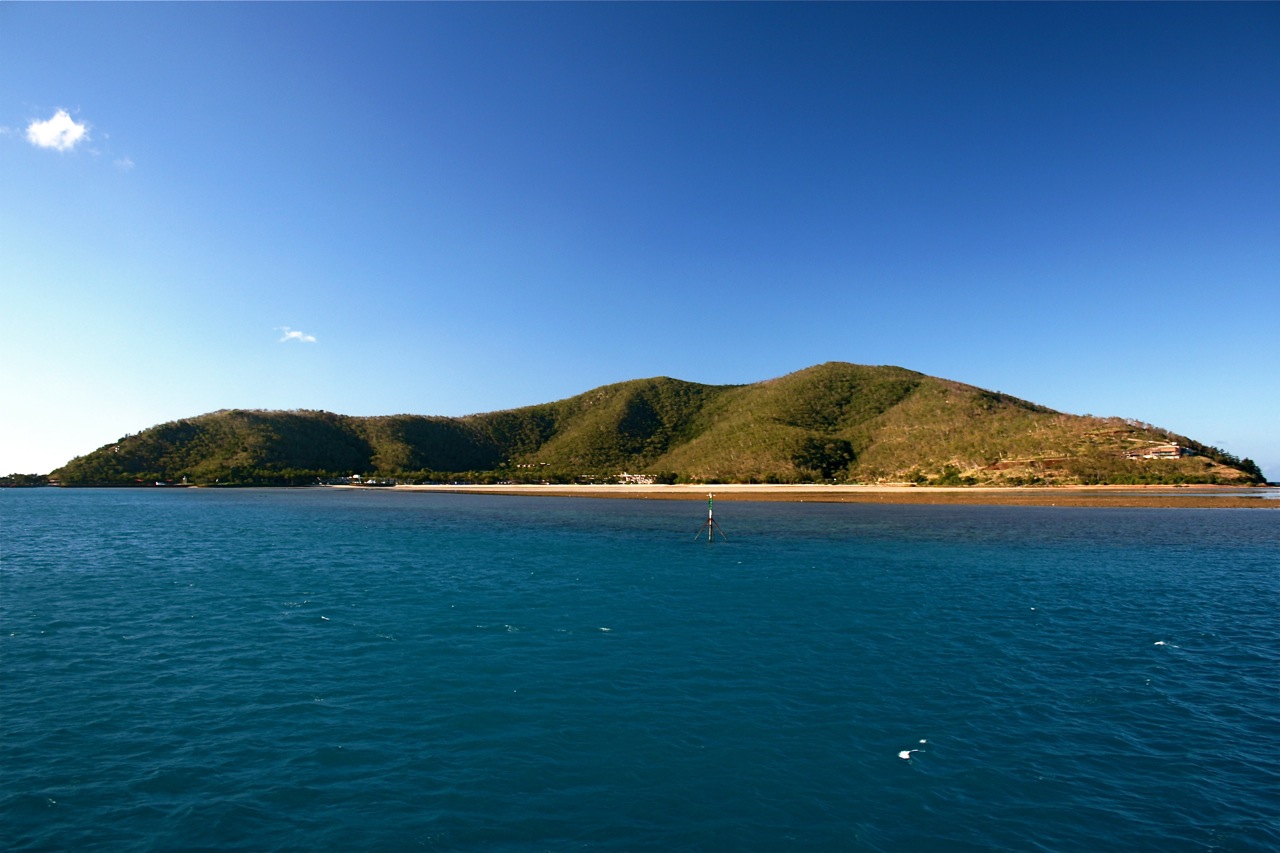 3 comments
Comment
from:
Dan Shepherd
[Visitor]
What a surprise, eh, mate? And I thought run of the mill ravens at Canmore Golf & Country Club in Alberta, Canada and at Coeur d'Alene Resort in Northern Idaho were annoying. Better get out the old reruns of "Barretta" so you know how to deal with the cockatoos the rest of your trip.
2010-11-05 @ 05:02
Comment
from:
David Tupper
[Visitor]
Hi Brandon,
Had the same experience twice on Hayman, last year in March and this year in August. Make sure you leave your balcony doors closed.
Same happened by the pool, had a great Burger and chips and just turned for a minute to order another cocktail and one of the cockatoos flew from the big sun umbrella and pinched some chips.
Could not get better trained birds then on Hayman.
2010-11-05 @ 06:55
Comment
from:
Great Barrier Reef Australia
[Visitor]
The Great Barrier Reef Australia is amazing - We went to Whitsundays Island to dive and witness the beauty of the reef, personally. Upon seeing the reef for the first time, you'll be so amazed and humbled upon its natural beauty, as you stare at the Great Barrier Reef - as if it was something out of this world!
2011-03-31 @ 01:33
Comment feed for this post
Leave a comment