Get a head start on St. Andrews in 2011 with a guaranteed tee time golf package
The 2010 British Open may have been just a month ago, but it's never too soon to start looking into booking a guaranteed tee time on the Old Course in St. Andrews.
The Old Course isn't necessarily the toughest course to play in Scotland, but it can be the most confusing. Muirfield has the most limited tee sheet among the British Open rota, offering a very select handful of public tee times twice a week. The Old on the other hand offers public times six days a week (closed every Sunday it's not hosting a tournament like the Open Championship), but demand, as you'd expect, is sky high.
If you don't want to enter the Old Course lottery and would prefer a guaranteed tee time, you can start planning your trip now. Golf packager Carr Golf has access to a limited amount of guaranteed times, so click here for more information on how to secure a spot. They can also help arrange golf tours centered around entering the St. Andrews lottery, which is a much more affordable option without the guaranteed tee time surcharge.
And just to confirm, you can't ground your club in any of the 112 bunkers on the Old. And when you're in one, you know it.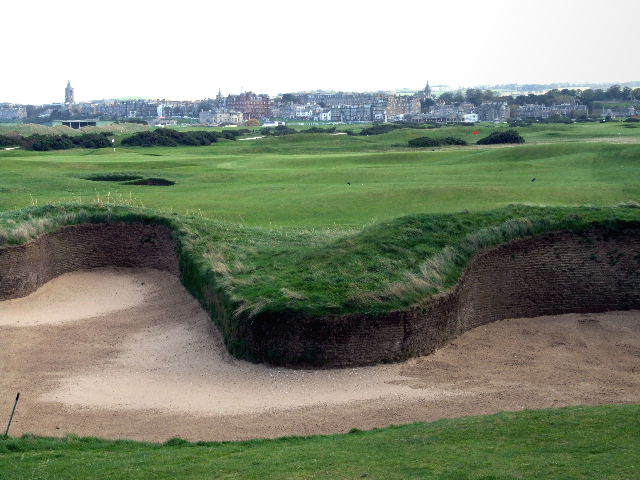 1 comment
Nobody in life gets exactly what they thought they were going to get. But if you work really hard and you're kind, amazing things will happen.
2010-11-25 @ 04:52
Comment feed for this post
Leave a comment