They're in the Ryder Cup spirit at Shanty Creek Resorts in northern Michigan
BELLAIRE, Mich. – If Corey Pavin and Jim Gray's little altercation at the PGA Championship haven't made things clear enough, it's safe to say we're all starting to get Ryder Cup fever.
I ran into a group of guys on The Legend course at Shanty Creek Resorts this morning who have it probably more than anyone else in Michigan. The group of seven foursomes kicked off a long weekend of golf competition amongst each other in the area. Each cart had a huge flag waiving behind it, and players were decked out in stylish uniforms - the European team even donned tight, plaid pants.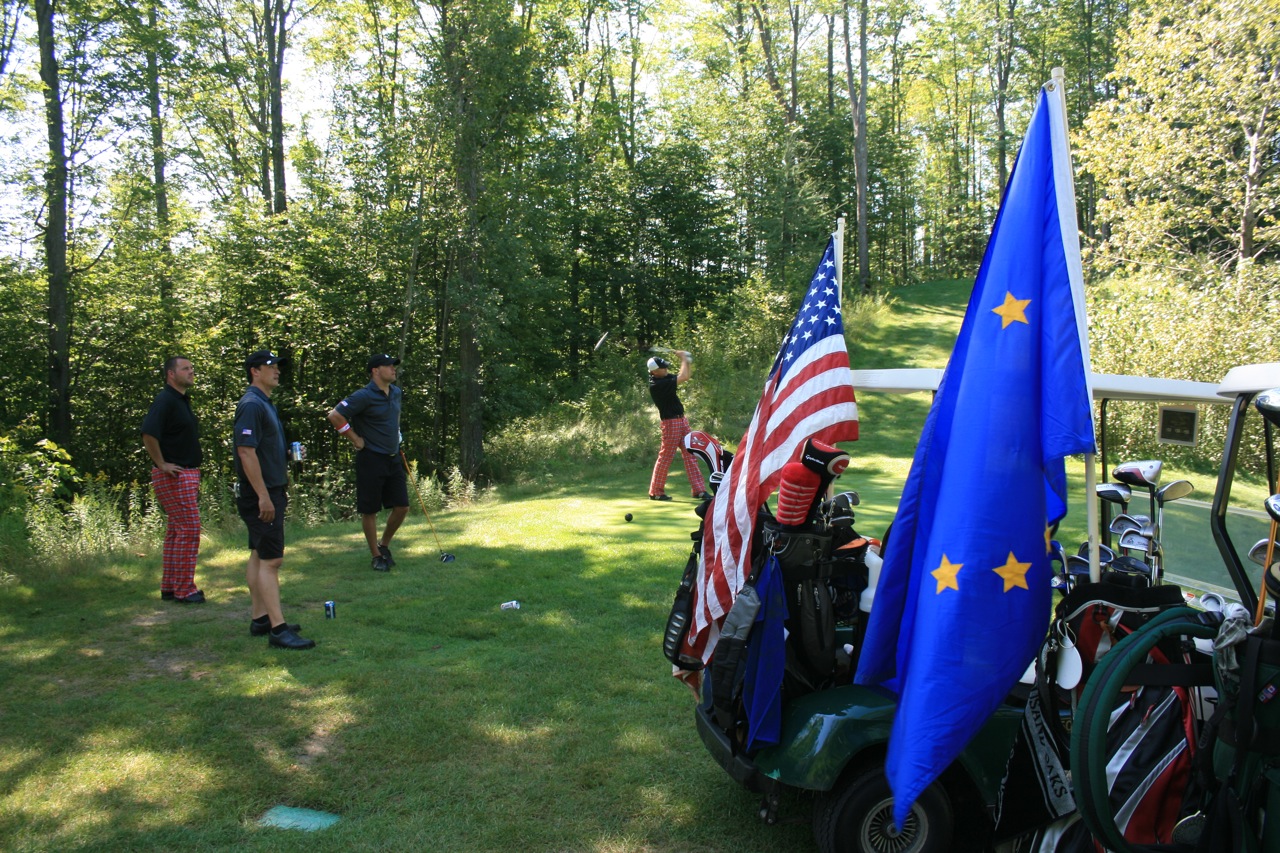 No, the European team competing isn't actually from Europe. It sounds like just about everyone in the group is from around the Midwest. But there's always a good reason to don the Ian Poulter plaid pants and take to the course. They all played from the back tees (though a few of them probably shouldn't have been) and many of them seemed to have their game face on as I passed through them to catch a P.M. tee time at Crystal Mountain.
I'll be teeing it up at the new Manitou Passage in the morning and am eager to see how it's different from when I played it a few years back when it was called King's Challenge. No Ryder Cup for me, but my buddy and I might duke it out over a few lotto tickets.
1 comment
I just wanted you to know I put your article to my bookmarks.
2011-02-15 @ 15:31
Comment feed for this post
Leave a comment