Bangkok voted World's Best City for travel, and golf in Thailand is just that good too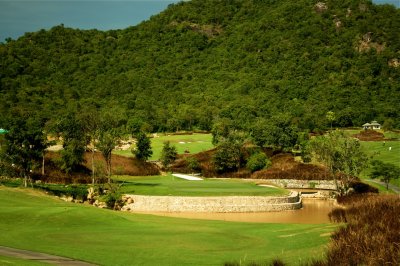 We recently published a news item on HawaiiGolf.com about the Hawaiian Island of Kauai being voted the No. 2 island to visit in the world, according to Travel+Leisure's Reader Poll.
One other result in the poll worth noting is that Bangkok was rated No. 1 in the "World's Best City" category. Bangkok is a massive city, and I spent just two days there last winter, barely enough time to scratch the surface. I enjoyed smaller Pattaya more, a beach town two hours by car south. It's easier to get around, and the courses have more roll and character to them than flatter Bangkok, which can feel a bit like Florida in weather and topography.
Chiang Mai checked in second in the T+L poll, giving Thailand a 1-2 sweep.
But no matter where you go in Thailand, expect Perfect 10 service at the courses and hotels. Every country has culture and attractions to explore. But I'm guessing Bangkok and Thailand scored so highly because of their service (the caddies helped me shoot some of my best scores of the year), food and value: a combination that is unmatched from what I've seen thus far in my travels. Malaysia has more interesting land to golf on compared to what I saw in Thailand, but their conditions aren't as good, it's a little pricier, and the food is hit-and-miss.
For anyone nervous about violence in Thailand, I wouldn't lose much sleep over it. To me, walking the streets of Pattaya and Bangkok at all hours of the night, I felt safer there than just about any big city in America, and locals hardly bat an eye at the occasional political demonstrations. And don't get me started on southeast Asia's airports, they make the U.S. look like the third world.
But planning a trip to the other side of the world always comes with some uncertainty in planning. To start, check out GolfinaKingdom.com, which can get the ball rolling with where to play and stay in Thailand. Or check out this Thailand destination guide and other articles here at WorldGolf.com.
Photo: Black Mountain Golf Club in Hua Hin, Thailand (Brandon Tucker/TravelGolf)
No feedback yet
Comment feed for this post
Comments are closed for this post.