A modest tip of the cap to Tony Romo and the Edgewood Tahoe golfing celebs - plus Truckee mountain golf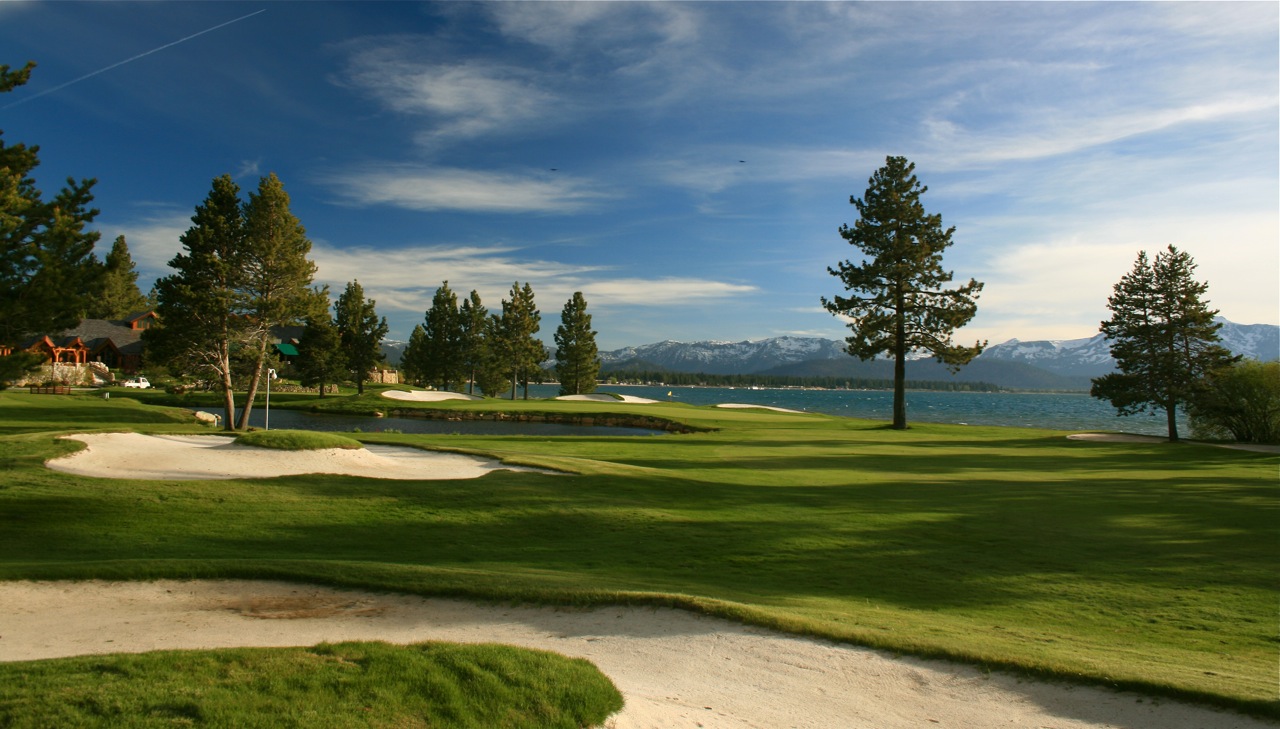 Not often do I end a day with more respect for celebrities than when it began - not when TMZ is on the loose and all. That said, I have a little more respect for some of their golf games having finally experienced American Century Celebrity Classic host Edgewood Tahoe Golf Course yesterday.
The closing stretch famously and photogenically ends along the shores of Lake Tahoe, and eagles and birdies seem commonplace in the final pairings of the event, as low-handicappers like Rick Rhoden, Grant Fuhr, Dan Quinn, Tony Romo, Mario Lemieux, chew up the holes, especially the 18th. Watching it on TV, I always chalked it up to cake pin positions and forward tee boxes, but the drives on both the par-5 16th and 18th holes are very narrow.
What I'm trying to say, is that I sure as heck didn't have any eagle looks on the back side's two par 5s - not even close. In fact, my ball pinballed off pines on the 16th to the point it ended in a place Charles Barkley's probably never been. I also hit my second shot on 17 from the beach (yes, the actual beach).
I've botched famous holes on major championship venues like St. Andrews' 17th, Pinehurst's 5th, virtually every hole on Whistling Straits, but my ego wasn't bruised because I'm no tour pro.
But not being able to do as well as a celeb (who may or not be hungover) at Edgewood? Color me humbled…
Edgewood Tahoe plays on the banks of Lake Tahoe's South Shore, but some seriously good mountain golf is near the north shore around Northstar and Truckee. Timilick Golf Club, a private course that allows limited promotional rounds each day, is dynamite. It's the second Johnny Miller-designed course I've played in a week (the other being Harmony Golf Preserve near Orlando) and I've had a difficult time finding any kind of design faults in either, while they also make the best of their respective settings.
I'd say get to Timilick as fast as you can before it goes fully private, but my gut tells me it might be awhile. Gray's Crossing, a Peter Jacobsen/Jim Hardy design in Truckee that was originally fully private, is now offering public times throughout 2010 (I'll be playing there tomorrow). The general trend seems to be more courses going the semi-private route, at least in the near or mid-term, and the golf traveler can be thankful for that. Even Edgewood Tahoe is fully public that only sells season memberships with no initiation fee needed.
I'm also staying at the brand new Ritz-Carlton Highlands, just off the North Shore tonight, which offers preferred stay-and-play packages with both Gray's Crossing and Old Greenwood (and I'd like to see Timilick get involved eventually because it's certainly in a Ritz-Carlton class). So plenty is happening on Tahoe's North Shore, stay tuned for more in depth coverage.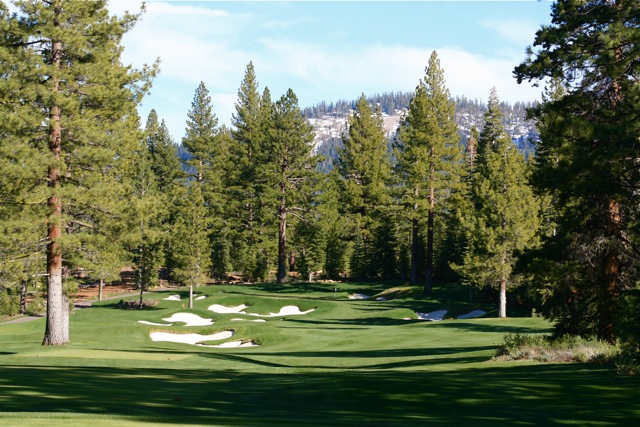 Photo at the top: Edgewood Tahoe's seemingly easy 18th hole isn't so if you miss the fairway (credit: Brandon Tucker/TravelGolf).

Photo at the bottom: Timilick Golf Club is the North Shore's newest private club set in deep mountain forest (credit: Brandon Tucker/TravelGolf).
1 comment
Laughter and tears are both responses to frustration and exhaustion. I myself prefer to laugh, since there is less cleaning up to do afterward.
2010-12-06 @ 04:39
Comment feed for this post
Leave a comment