Golf package offers a taste of Ireland's lesser-known links gems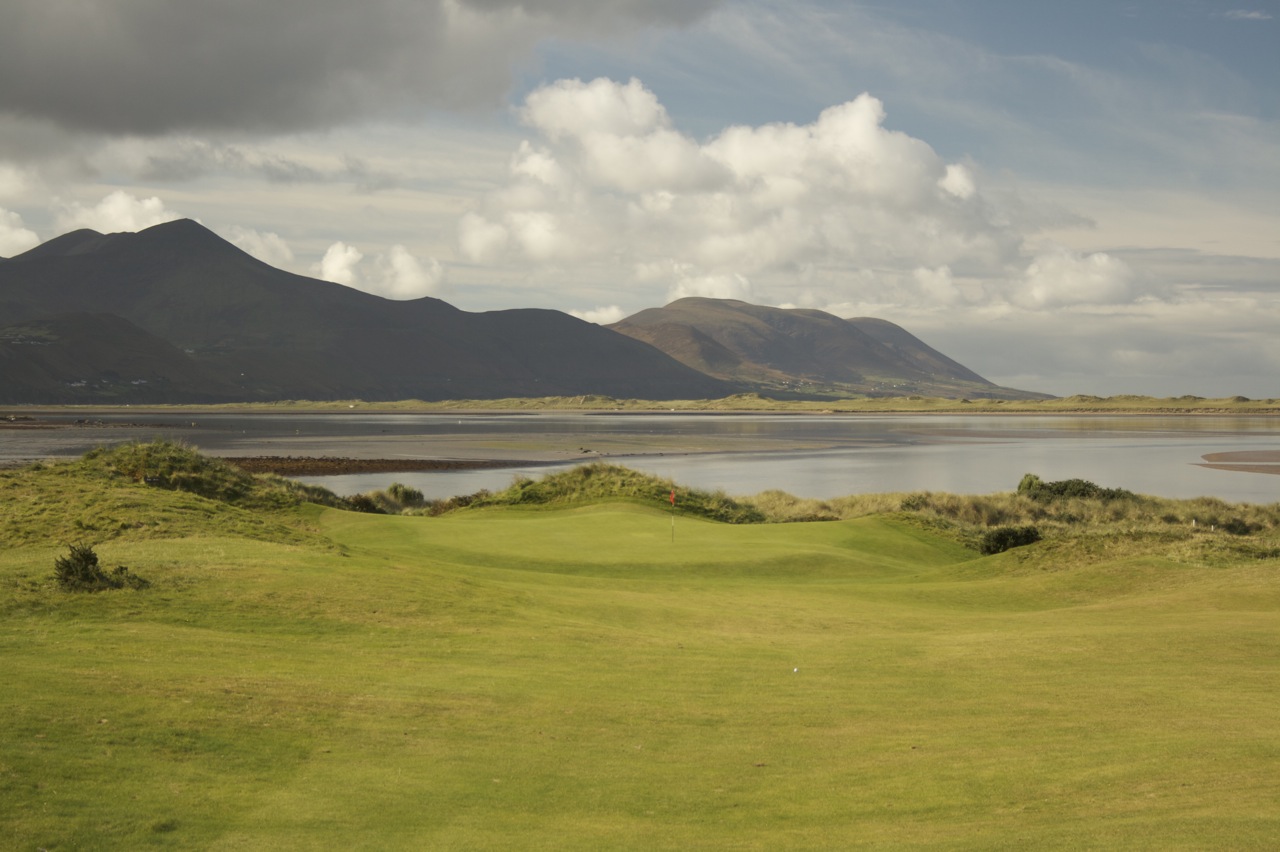 For a long time, many have said that Scotland's roster goes deeper than Ireland when it comes to world class golf courses. A new golf tour for 2010 will be sure to test that theory: Carr Golf's Great Value Ireland package.
This six-night/five-round value package offers up some of Ireland's lesser-known links Dingle (Ceann Sibeal), Dooks and Waterville. You'll also play two parkland courses at Killarney Golf & Fish Club. I've played the Killeen course, which is a beautiful, former Irish Open host that serves up golf on the water - only around a lake and not on the coast.
The trip culminates at Waterville, considered by some I've met to be just as good as southwest Ireland's more trafficked courses Lahinch and Ballybunion.
I haven't played Waterville or Dingle, though I've played Dooks: a scenic, friendly links club that offers a slew of great links holes on the front nine, while the back side bends a bit more inland but still presents a full 18 worth playing with most fairways on firm dunes land. And no suitcase home from Ireland is complete without a sweater or shirt with the famous Dooks frog emblem.
If you've played the top golf courses in Ireland already or are just looking to save cash this time around, this is a good package to start with. For more details on the Ireland Value Golf Package, click here.
Pictured above: Dooks Golf Club - Credit Brandon Tucker/TravelGolf
2 comments
Comment
from: Caragh Curran [Visitor]
Brandon... historically Ballybunion and Lahinch may have been better known/ranked courses, but Waterville since it was redeveloped now outranks both - in world listings according to Golf World, Waterville is ranked 35th, whereas Ballybunion is 37th and Lahinch 73rd. Fantastic links course - one of the very best.
2010-05-26 @ 11:07
Brandon,We learned a lot, thank you. But there are a few articles, I didn't understand.
2010-05-27 @ 21:03
Comment feed for this post
Leave a comment