With new TPC San Antonio and JW Marriott Resort, this year's Valero Texas Open is a whole new ball game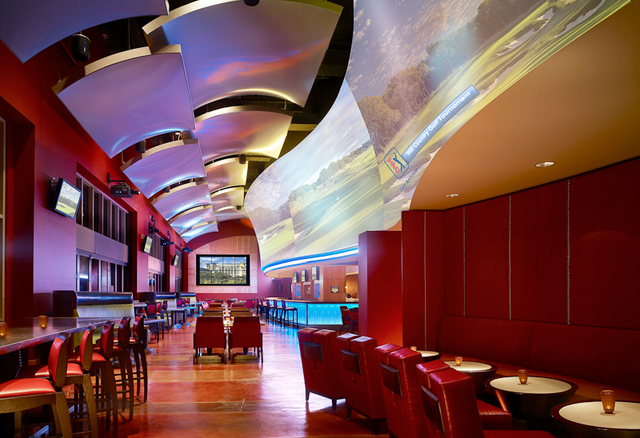 The Valero Texas Open is back and bigger than ever this week on the PGA Tour, moving from the Westin La Cantera Resort Course to the new TPC San Antonio and JW Marriott Resort.
The field for this year's Texas Open appears to be better than recent years. Sergio Garcia, who helped design TPC San Antonio's AT&T Oaks course with Greg Norman, is a new commitment. Two-time defending champion Zach Johnson will be there despite the venue change. Ernie Els, Vijay Singh, John Daly, J.B. Holmes and Adam Scott are all among names who didn't compete last year.
PLAYERS winner Tim Clark competed in last year's event but will take the week off this time around.
The AT&T Oaks course will have plenty of high drama on the finishing holes as you'd expect in a TPC design. For starters, there's the par-3 16th hole with the Riviera-style green with a bunker in the center, which will make for some interesting pin locations. The 17th is a drivable par 4 and the 18th is an uphill, risk-reward par 5 with a green that will be very difficult to hit with a wood from the fairway below.
What you won't find on the course is stadium-style mounding as the course is very gently and naturally rolling through oaks (it's the next door AT&T Canyons course that has all the vistas). The only real dramatic vistas I can think of will be the backdrops on the 16th and 18th thanks to the mighty resort building.
Both TPC San Antonio golf courses are going to be in the discussion for best new golf course of 2010, even though I don't really understand the move to attach a sponsor to the official name of a golf course, it seems a little tacky. That said, my AT&T 3G service worked splendidly during my rounds (even though I philosophically disagree with emailing and stock checking during your round of course - Oaks has enough distractions off the fairway as it is!).
The favorite at this point for Best New Course of 2010 is probably Bandon Dunes' Old MacDonald, considering golf writers' love affair with the resort. While I'd probably give the nod myself to Old Mac (having seen the 10-hole preview loop), the JW Marriott is an incredible addition to San Antonio's resort scene, featuring 1,002 rooms, a six-acre water park, seven restaurants, loads of meeting space, shops and hundreds of acres of Hill Country at your disposal. I'm guessing a few guys from the field will stop into High Velocity Sports Bar (pictured above) to grab a pint of Shiner beer and check out some NHL or NBA Playoff action on this incredible 120-foot screen.
Click here for my recent feature on the JW Marriott San Antonio Hill Country Resort.
1 comment
I love this place. It is absolutely gorgeous!
2011-03-29 @ 08:21
Comment feed for this post
Leave a comment