Quail Hollow 2010: The infamous weekend Tiger Woods passed on the torch to McIlroy, Ishikawa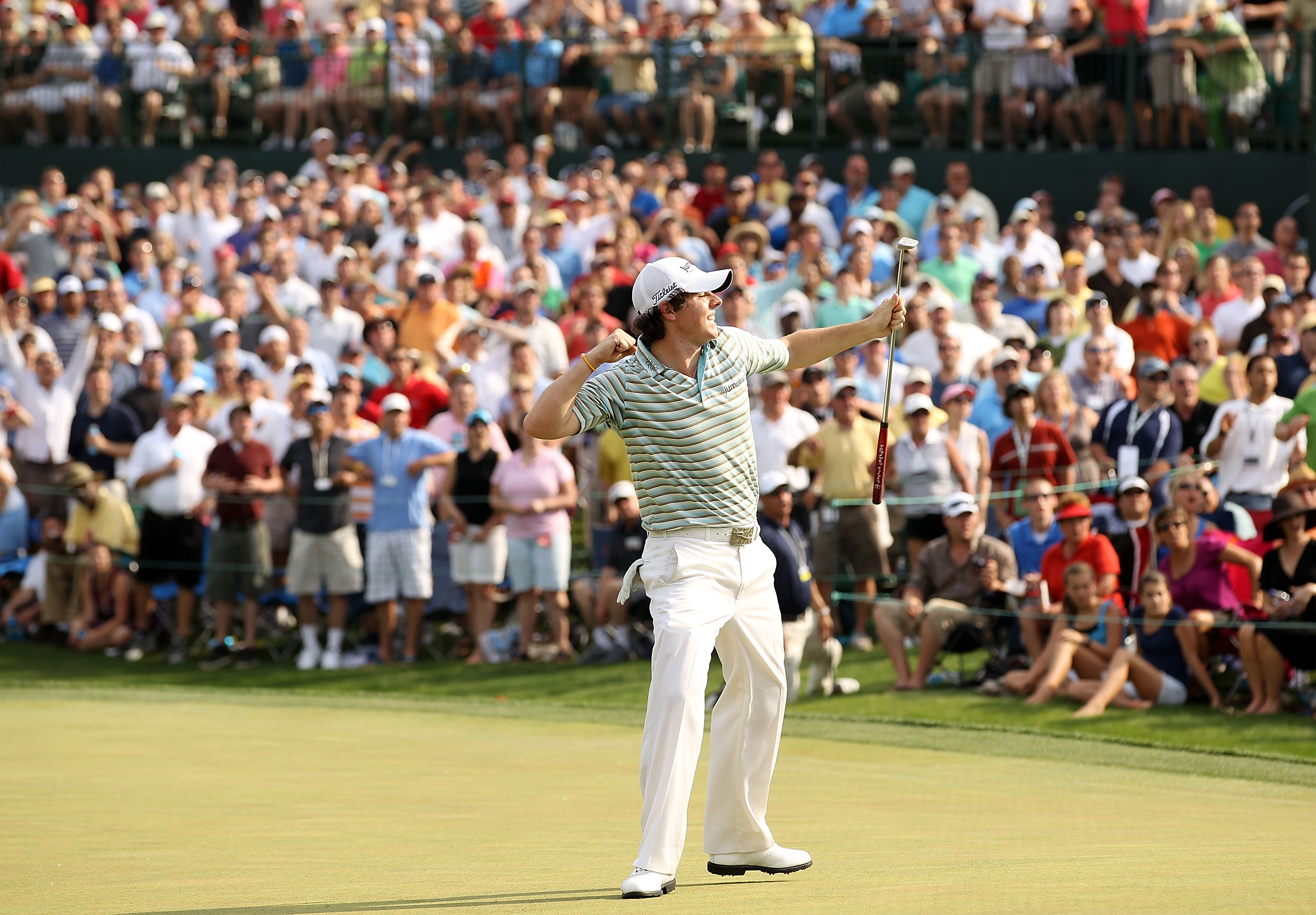 A simple coincidence or the start of a new era?
That's the debate after 20-year-old Rory McIlroy dominated the weekend at the Quail Hollow Championship in Charlotte while Tiger Woods went home after missing the cut - badly.
McIlroy also stormed past another relative "old guard' player: Phil Mickelson, who's final round 68 wasn't nearly enough to chase down the Northern Irishman.
And in Asia, teen hotshot Ryo Ishikawa shot a mind-blowing final round 58 to win The Crowns on the Japan Tour.
Time will tell whether it was a historically significant day or just a collection of unrelated victories and failures - but it could eventually serve as a notch on golf's timeline, when those who grew up idolizing Tiger started clobbering him.
The alarming thing about Woods' implosion at Quail Hollow is that he seemed like he'd given up by the back nine of his Friday round, frankly disinterested. We've seen him get out of sync and blow shots all over the yard before - but he's always gutted it out through the finish. Not this time. He seemed defeated.
With his personal life in disarray and his swing in shambles (or the other way around), it's perfectly okay to ask if Woods' dominating days are behind him.
Forget about catching Jack Nicklaus, right now you have to wonder if Tiger A.D. can even win another major.
Smart money would say "yes." That said, if there were ever a year Woods was going to climb a few more branches on the Golden Bear Tree it's 2010, with majors at St. Andrews and Pebble Beach - and Woods isn't exactly primed to seize the opportunity at the moment.
He dominated at both in 2000, but this isn't Tiger 2K and these aren't the fields of yesteryear. Young players, all of whom modeled their power games and bravado off of Woods' early years, are making noise, climaxed by the events of this past weekend weekend. McIlroy's coming out party will be at St. Andrews, a long-bombers paradise. If he stays healthy, hits some long putts like he did at Quail Hollow and plot his way around the course wisely (like Woods in '05), he should be among the top three favorites.
Ishikawa still seems like he needs some work before competing in major events. So does Ricky Fowler. Other young guns seem ready. So the question is, who wins a major in 2010: Tiger Woods or one of the Under 30 generation: McIlroy, Anthony Kim, Camilo Villegas, Dustin Johnson, Hunter Mahan.
Photo credit: Streeter Lecka/Getty Images