Westin La Paloma in Tucson fights back against airline baggage and rental club fees with 'No Hassle' package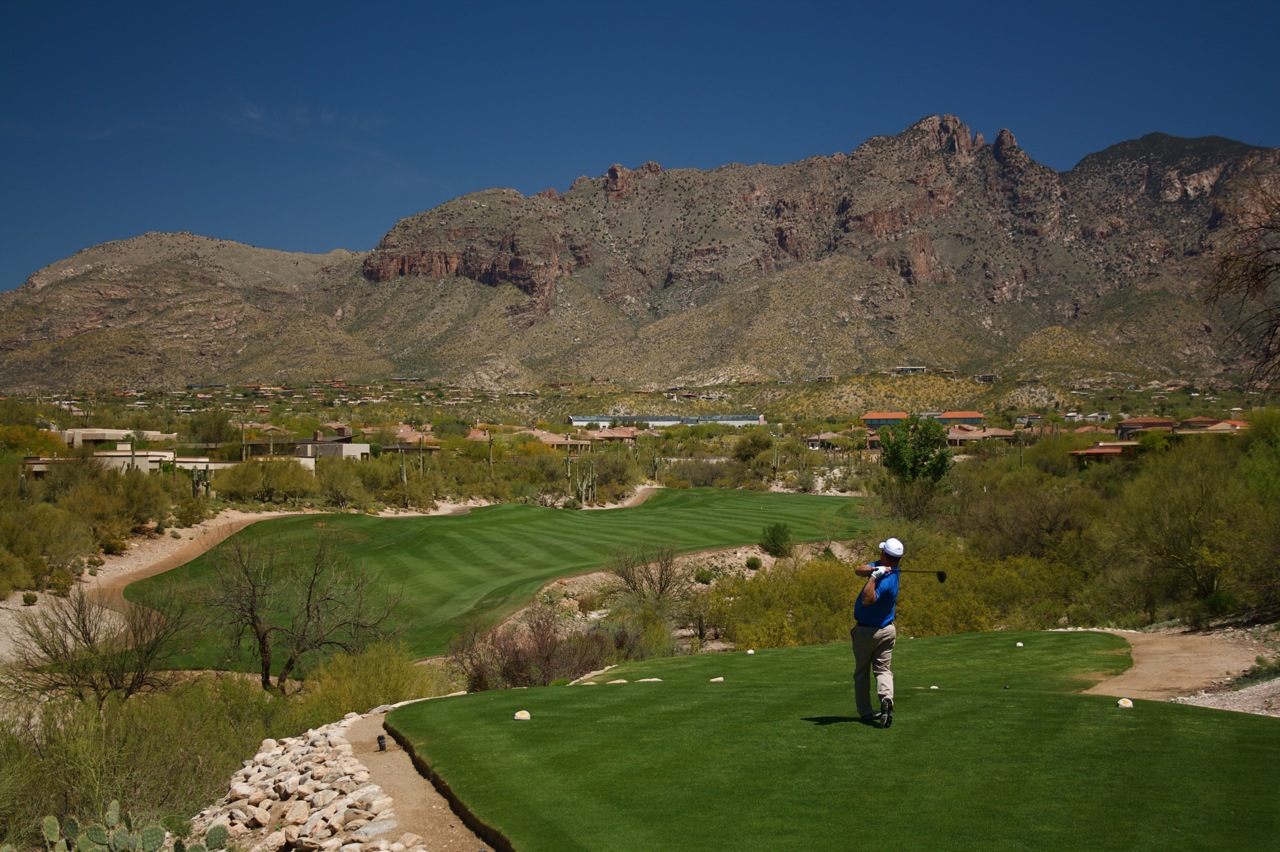 TUCSON, Ariz. - A few days ago here in Tucson I played with a guy in town for business at the Golf Club of Vistoso. He didn't bring his clubs, assuming he might not play during his trip, but was able to find a great rate at $35 twilight, so he knocked off work early and teed it up.
But he also ended up paying $50 extra just for rental clubs and balls (and he lost all the balls he bought in the shop by the end of the round). When you pay more for clubs you're going to give back in four hours than the round itself, the deal doesn't feel as good.
Airline bag fees feel like a raw deal, but rental club costs are probably worse in the eyes of many golfers, especially considering they probably have to tee it up in loafers and fish around the desert for more balls by the 7th hole. The high costs of both services deter a lot of travelers from a spontaneous round of golf, which is why I like Westin La Paloma's deal so much. It's called the "No Hassle" package, and it gets you on their Troon Golf-managed Jack Nicklaus Signature course with clubs, shoes, glove and two sleeves of Callaway balls for $125 peak season. Starting in May it's $90 and drops down to $80 in June.
Here's why I think it's so genius: morning peak season rates are $185 at La Paloma, so those who buy the "No Hassle" package for $125 feel like they're actually getting a pretty good bargain, especially considering they can play as many holes as they can before sundown. It works for the club because they can still get their peak morning rate, but many of the members are long gone by lunch time and they've got three nines to fill up in the less-popular afternoon. The club is private and is open only to guests of the Westin, so you can probably get around the course quick enough on many afternoons to play all 27. Nicklaus' third ever design opened in 1984, La Paloma was recently renovated and redesigned two years ago. Stay tuned for a full review of the course.
I'd like to see more golf resorts like Westin La Paloma institute similar packages, because I'll bet it gets a lot of people on the fence about teeing it up during their business trip out on the golf course for a great afternoon away from the office.
Photo: La Paloma Country Club's par-5 8th hole on the Hill nine (credit Brandon Tucker)
1 comment
Comment
from:
Larry Berle
[Visitor]
great article --- as a golf travel writer, like you, I now just use rental clubs when I travel and most of th high end courses have top quality clubs... The rental costs is often less than the baggage fees. I do carry shoes and balls however.

Are you coming to phx on this trip? if so let me know
lberle@sropro.com
2010-04-16 @ 07:41
Comment feed for this post
Leave a comment