After the Masters, a perfect week for a golf bender in Tucson, Arizona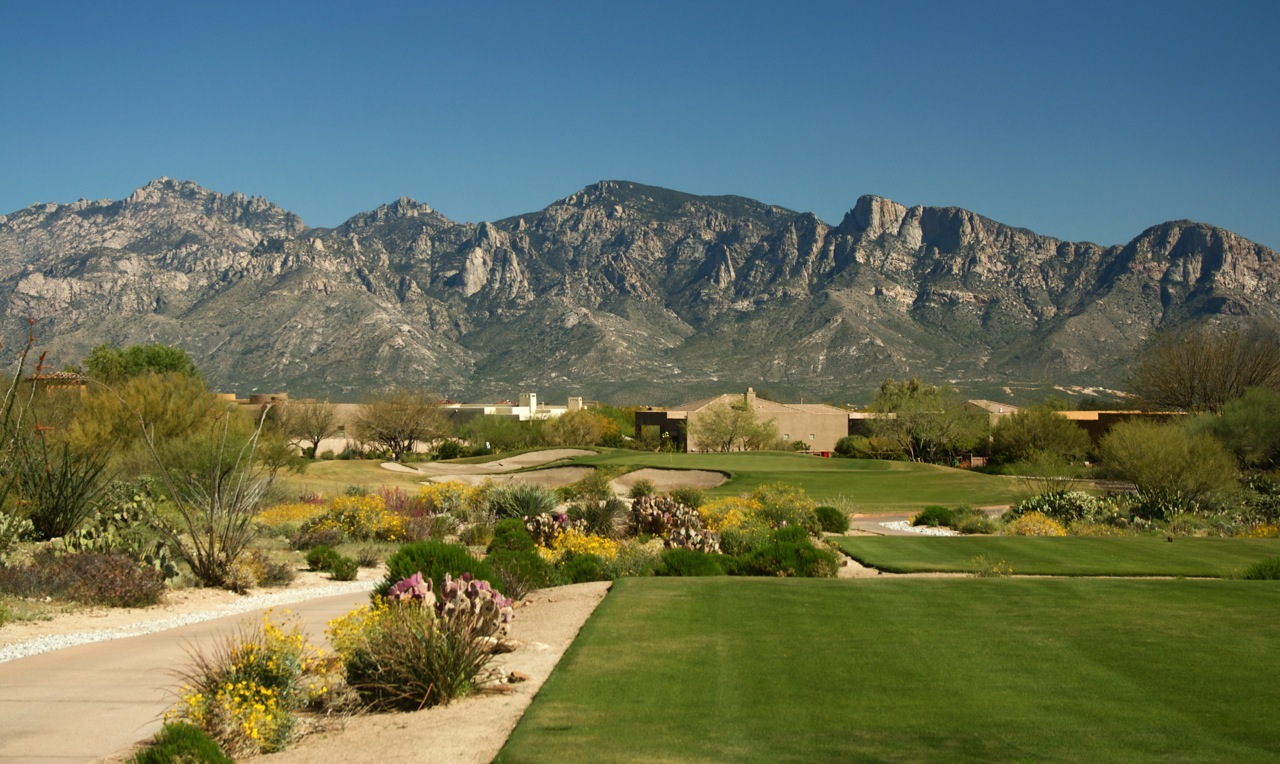 TUCSON, Ariz. – Masters week gets any golfer's motor running in a major way. Between Phil Mickelson and Tiger Woods hole-outs over the weekend, I was doing everything from Googling "Austin golf memberships" to editing and adding to my golf courses played database (just over 350 now). I'd sneak out to play a quick nine or hit some balls where I could. Augusta National in HD just brings that out in you.
This week I'm back on the road in Tucson, playing nine rounds over the course of the week, which should satisfy my itch (until the U.S. Open). Courses run the gamut from traditional and municipals to modern, target-style desert designs, like Tom Weiskopf's Golf Club at Vistoso I played yesterday afternoon. At Vistoso, being aggressive usually means fishing around the desert and keeping an eye out for rattlesnakes in hoping of salvaging a $1.50 Callaway ball from a prickly cactus.
The good news about golf in Tucson in April is that the courses are in near-Augusta shape as the bermuda grass hasn't made its way out of hibernation yet, so you've got bent and rye to play on. Omni Tucson National's Catalina and Sonoran courses are overseeded wall-to-wall and have greens as fast as you'd want to play. High-end golf resorts in the southwestern desert are about the closest you can come to Augusta-type conditions in April, because courses in the Midwest are still soggy and slow and courses in the southeast usually don't over-seed the rough like they do here, just fairways, tees and greens.
And the weather is sunny all week with temps in the 70s-80s. It's about that time of the year where seasonal snowbirds are starting to pack it up and head home, so courses are busy but not a circus, especially if you wait until the afternoon. There's plenty of daylight to squeeze in 36 holes, which I'm doing three times this week.
My Augusta National invite keeps getting lost in the mail, so I can't think of many better places to be this week than Tucson for a golf bender after salivating all over my TV watching golf last week.
Photo credit: Brandon Tucker/TravelGolf - The 3rd hole at the Golf Club at Vistoso is a par 3 named "Tillinghast" and features the Golden Era designer's bunker style around the green.
1 comment
Comment
from:
Dave Marrandette
[Visitor]
Brandon, you could pop in to see us at Robson Ranch just up the road toward Phoenix in Eloy, AZ.
2010-04-15 @ 04:52
Comment feed for this post
Leave a comment