Whether it's Tiger, Phil, Lee or Fred, brace for inevitable heartbreak at the Masters Sunday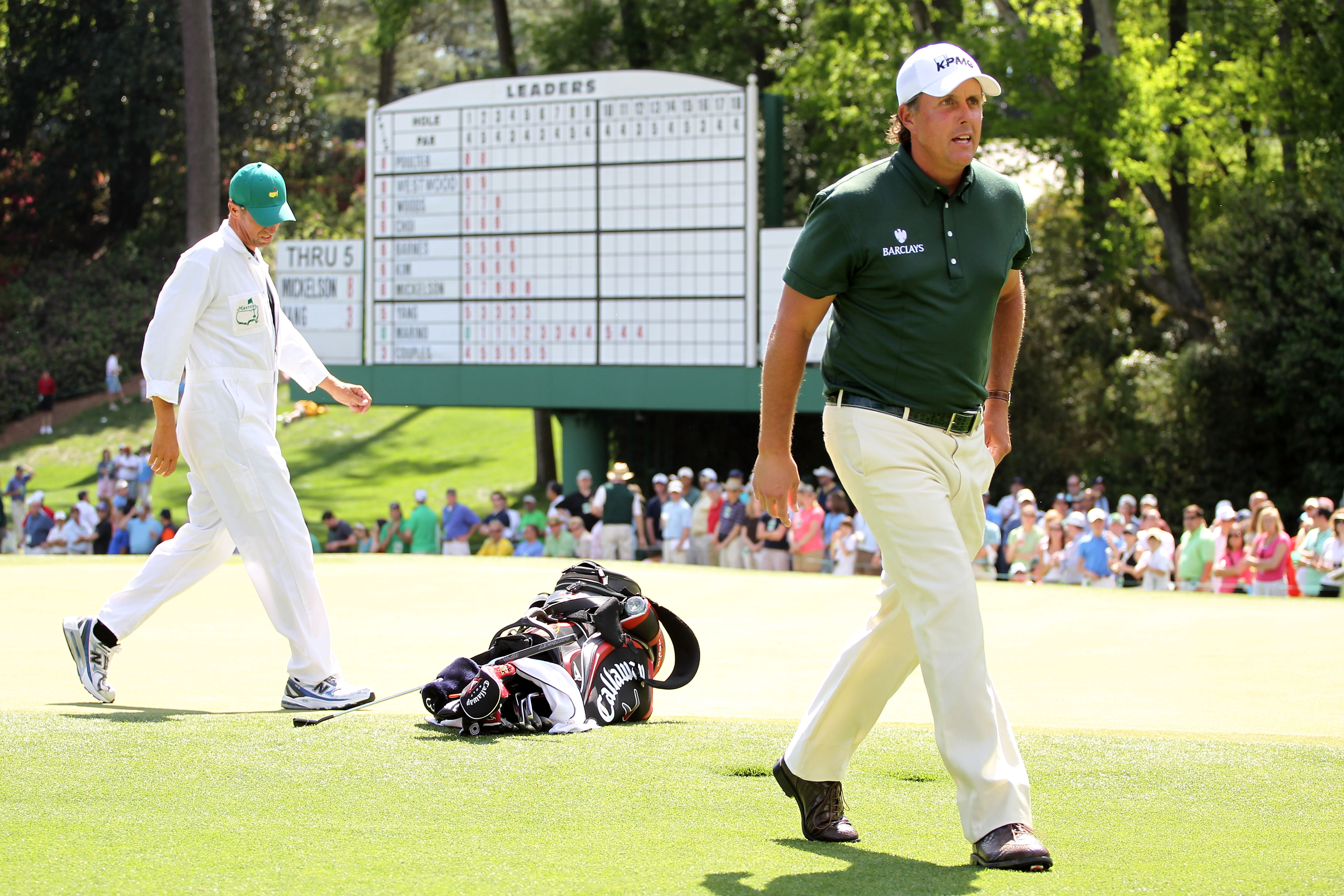 I'm expecting fireworks tomorrow in the final round of the Masters at Augusta National.
But I'm also bracing for inevitable heartache. No matter who wins, there are going to be some gut-wrenching stories.
Veteran, major-less Lee Westwood leads after 54 holes. He was a stroke away from playoffs in both the 2008 U.S. Open and last year's British Open. He's due for his first major and is England's best hope of ending a Masters drought. But it seems like every time he's close, someone pulls off something miraculous - like eagle two holes in a row to snatch a once comfortable lead. Another close loss, it will do awful things to his psyche moving forward.
Phil Mickelson has been close in a lot of majors recently, including last year's Masters and U.S. Open. He should probably have at least seven major titles but has an underachieving three (Tiger era or not), and last year was in the thick of it all before falling at the 12th hole with a double bogey. His family is also with him on the road for the first time in about a year, as his wife Amy is finally healthy enough to come along for the trip.
But we all know that Phil is as likely of disaster as he is the brilliance he showed today with back-to-back-to (nearly)-back eagles, and his sound bites Saturday evening saying that tomorrow Augusta will be ripe for low numbers is troubling, because we know he'll be the most aggressive player in the field. Every time he takes his backswing we could be witnessing the begin of his demise. This is Mickelson's tournament to lose, and if he botches another chance, it will be the most epic chapter yet in his growing book of fails.
Fred Couples will have a good round tomorrow, but it won't be enough - all because of his bogey-bogey-bogey finish on Friday. Take those bogeys away and he's a shot off the lead heading into tomorrow and threatening Jack's record for winning a major at the age of 46. Boom-Boom won't be able to catch the heavy artillery ahead of him tomorrow, but he's more than capable of a 68 - and it won't be enough, all because of a back that got a little stiff Friday and let him down for just three holes.
For Tiger Woods, if he improbably wins, it will be heartbreak in a different sort. He'll finish his round and his family will be far, far away. He'll hug his caddie (and we can assume his mother will be there), and that'll be it. No hugs from his kids and wife, and the sight, as miraculous of a story as it will be, will be tragic.
Photo credit: Jamie Squire/Getty Images
Feedback awaiting moderation
This post has 1 feedback awaiting moderation...
Comment feed for this post
Leave a comment