St. Andrews vs. Pinehurst: readers take sides on the two historic golf destinations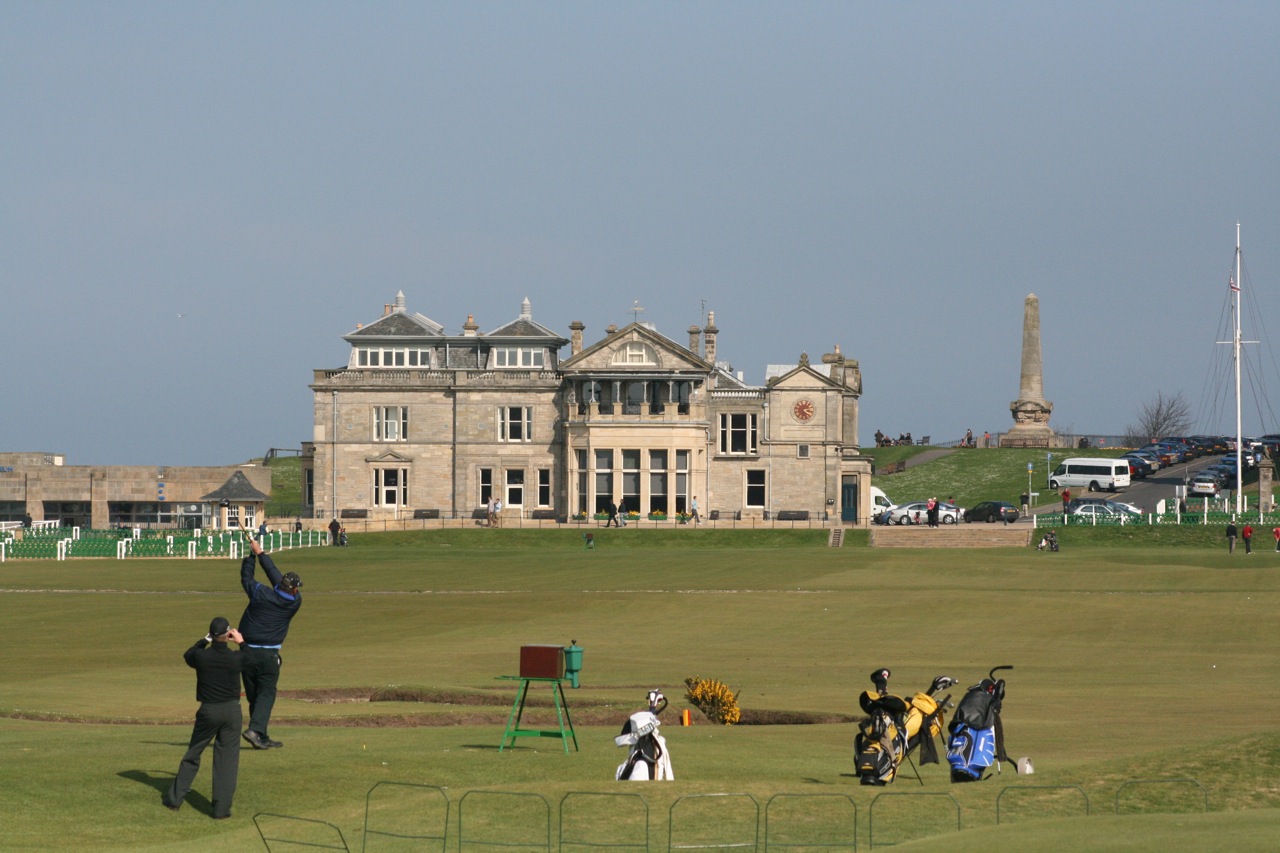 I penned a column on St. Andrews vs. Pinehurst thinking it'd probably get a good deal of (lopsided) feedback and I was right. Click here for St. Andrews vs. Pinehurst: how the two 'homes of golf' stack up.
I don't think anyone is suggesting that St. Andrews and Pinehurst are sheer equals, given St. Andrews 400-plus-year head start and all. Pinehurst certainly has its cards stacked against it when compared to St. Andrews (as does virtually any golf destination for that matter), and readers are siding with the Home of Golf.
For this column, readers are offering their memories on the two destinations - or in some cases pointing out the audacity for me to even compare the two.
Reader Pete Edwards writes:
Only one question - When you walk the 75 yards from the Dunvegan and turn the corner & gaze at the 18th hole at St. Andrews for the first time, your heart leaps into your throat. Does the 18th at Pinehurst No 2 have the same effect?
When the historic Rusacks Hotel overlooking the 18th green put me up in the Young Tom Morris Suite for three nights, featuring a balcony overlooking it all, I agree, it was perfection. I hope one day I'm able to bring some of my golfing family back with me when we're all old and gray to that very suite and enjoy a late afternoon pint watching golfers take on the Valley of Sin for hours.
But I would also add that there are some similar moments at Pinehurst. I had tingles the first time I walked up the stairs from the caddie master basement and for the first time saw the 18th green at Pinehurst No. 2 and Payne Stewart's statue paces away. It's a great revealing moment and feels like you're stepping into a kind of golf Colloseum, readying for a heavyweight clash.
Reader John writes:
I've played and stayed at both, and I love Pinehurst, but there is nothing that can compare to St. Andrews. When you finish the 16th hole and tee off for the road hole (17) and turn to see the view back at 18 and beyond with the North Sea behind it you will understand. Also you will choke up when you pause to have your picture made on Jack's bridge. I smiled the whole day even though my golf game was frowning. Cheers.
I didn't choke up on the Swilcan Bridge so much as I tried to pull a Paula Creamer and make a funny photo on it. But the point is well taken: there is something about golf next to the sea that feels so right.
Reader Mike Moore writes:
I have stayed and played both–Pinehurst is a great place and probably the best in the USA. There is however nothing that compares to St Andrews—Standing on the first tee I could barley take the club back and it was incredible. The history and the other courses like Kingsbarns were all great. I live in Pennsylvania and will for sure go to Pinehurst as much as I can but St Andrews is the Home of Golf.
You and me both Mike. The first time I played the Old Course I sprayed my drive right over the fence. Come to think of it, I sliced one into the woods on the first tee of No. 2 as well. I really have to work on my opening tee balls.
No feedback yet
Comment feed for this post
Leave a comment