After Tiger Woods' first press conference at Masters, we still don't know how much he'll play golf in 2010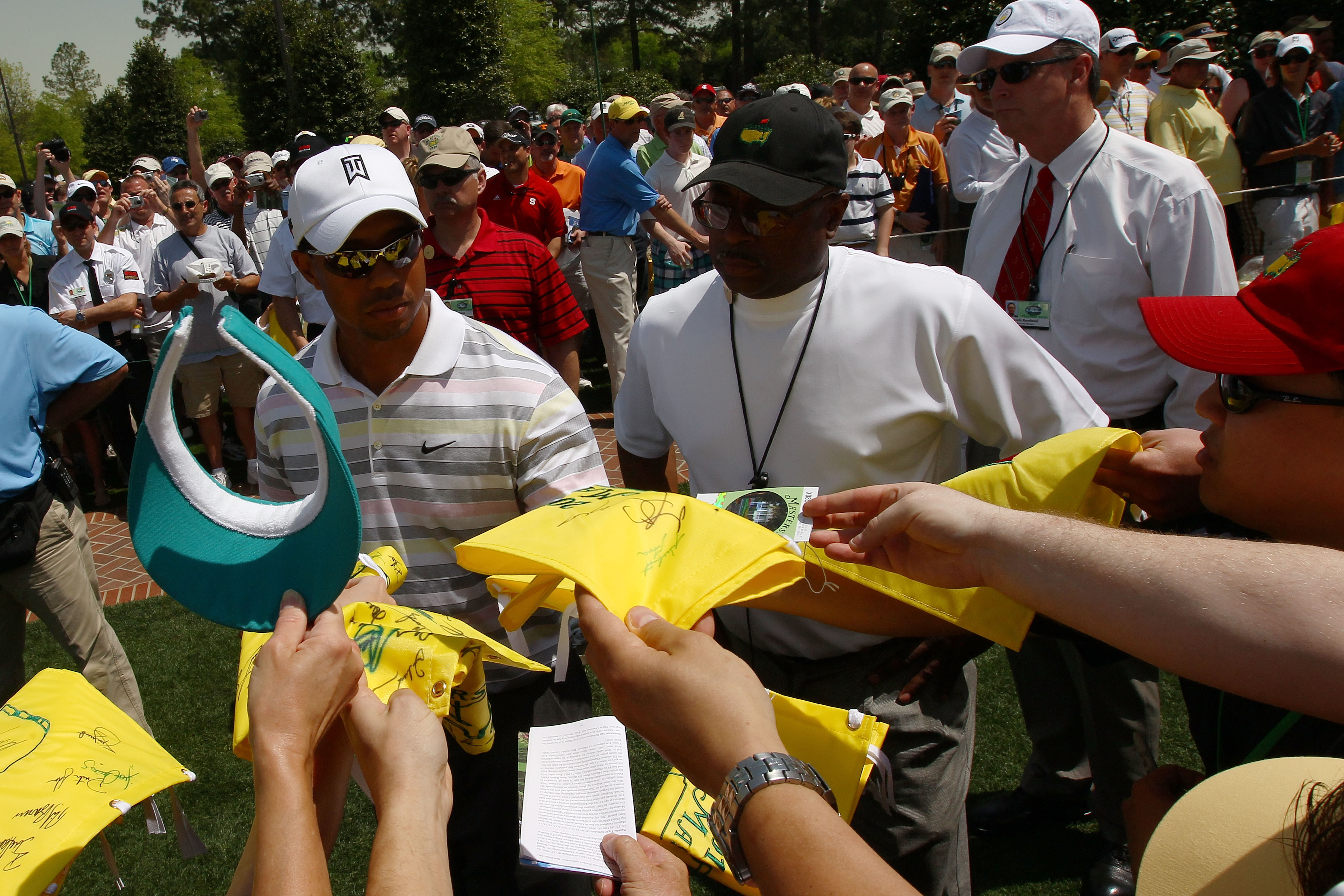 I was bracing for a few bushels of rotten tomatoes to be hurled from the golf media at Tiger Woods' long-awaited press conference. But alas, things are civil at The National.
And even though most of us thought the ever-controlling Masters committee would levy restrictions on questions, there were no such limitations.
I know a lot of us think that Tiger was hosting his press conference Monday afternoon in order to try and beat some media who hadn't arrived yet or something, but it actually makes perfect sense as an athlete to host it at such a time: now Woods got that whole debacle out of the way and he can focus on golf - while we all still focus on everything else. And may I add it was actually somewhat respectful: we can all move on now with some sense of closure and focus on golf.
One question that Tiger wasn't asked that I wish had been: How much are you going to be playing golf, especially considering the PGA Tour could certainly use you more than ever this year?
Woods hasn't played much golf in the last few years. Generally his schedule is: the majors (4), PLAYERS Championship, FedEx Cup events (4), World Golf Championships (4), his own AT&T event in D.C., Bay HIll and then just a handful of other domestic events and a few abroad.
It would be a tremendous gesture on his behalf to play in a few events he doesn't normally play in, like he did at the Buick Open in Warwick Hills last year (too little, too late). But I've got a gut feeling we may not see him again until the PLAYERS or even U.S. Open.
After Augusta, we may be looking at another year where Woods plays in a very limited schedule.
Oh yeah, my Tiger prediction for the Masters? 20th.
Photo credit: Harry How/Getty Images
1 comment
Comment
from: Joe Cool [Visitor]
One scenario that has not received much press (logically) is his relationship with his wife. With Elin's knowledge of his past escapades, one wonders how anxious is she to share her bed. In my opinion, I think the marriage is finished. There are too many questions going on in Elin's head right now for her to simply forgive and forget. It really is sad that their relationship could end up like it did. Hopefully, everything will work out and they can get on with their lifes...for the childrens sake.
2010-04-11 @ 18:53
Comment feed for this post
Leave a comment