Returning to Hawaiian Island of Kauai two years later, where the golf and resorts keep getting better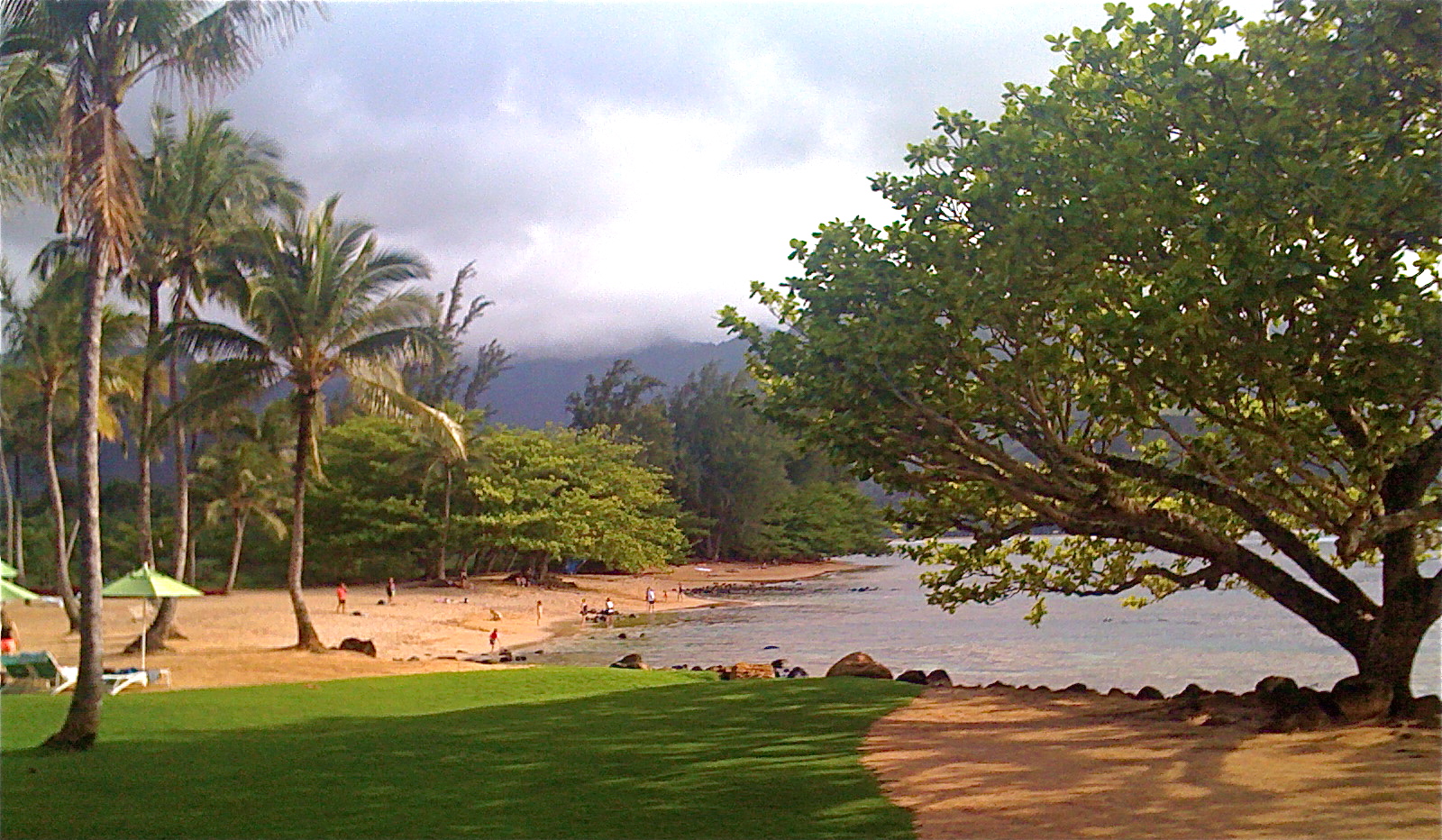 PRINCEVILLE, Hawaii - "Up with the chickens" isn't just an expression in Kauai. Personally, I like the community wake-up call so much I un-turned down my room at the Princeville St. Regis when I got in last night, opening the shades and windows and turned the A/C off. I hate setting alarm clocks, especially when nature's alarm clock is perfectly reliable in a spot like Kauai.
Who wouldn't prefer waking up to animals and waves over the chance Nickelback might be playing when the radio alarm comes on - and your entire day is subsequently ruined.
I spent a week on the island about two years ago, and I'm back because a lot has changed. But the chickens are still here and so is Princeville's beach, a spot as picturesque as I've ever seen in my travels.
Now upgraded to a St. Regis brand, the Princeville Resort has been remodeled extensively, replacing it's more European style with a contemporary Hawaiian theme throughout. Guest rooms have also been upgraded with all the latest toys and comforts.
And tomorrow morning, I'll get to see the Princeville Makai Golf Club fresh off its renovation and transition to paspalum turf. I'm curious to see if it will meet my expectations, because it has some oceanfront property (and some spots inland as well) good enough that, if enhanced a bit here and there, could enter the "Top 10″ debate in Hawaii.
Later in the week, I'll be at Kauai Lagoons, a resort that's still in a transitional phase with renovations as well. New holes are open on the Kiele, including some of the course's most famous cliff-hugging holes, ones that were closed last time I was here.
First off though, is a round on the Prince Course this morning, one of the five toughest courses I've ever played, up there with Whistling Straits and Royal County Down. Last time around, golf writer bravado got the best of my group and we played from the 6,800-yard set of tees. In some pretty stiff winds, it turned my swing into mush and by the back nine I'm not even sure what sport I was playing.
Most of the other writers on this trip haven't been here before, so I'll be curious to see what knucklehead suggests going off the blues this time. There's always one in the group…
Personally, I'm hoping a second crack at it and a tall glass of Guava juice at breakfast does the trick for me this time around and I can turn in a decent card, so stay tuned for more on the Prince as well as other happenings on Kauai this week.
No feedback yet
Comment feed for this post
Leave a comment