When we can know Tiger Woods has really changed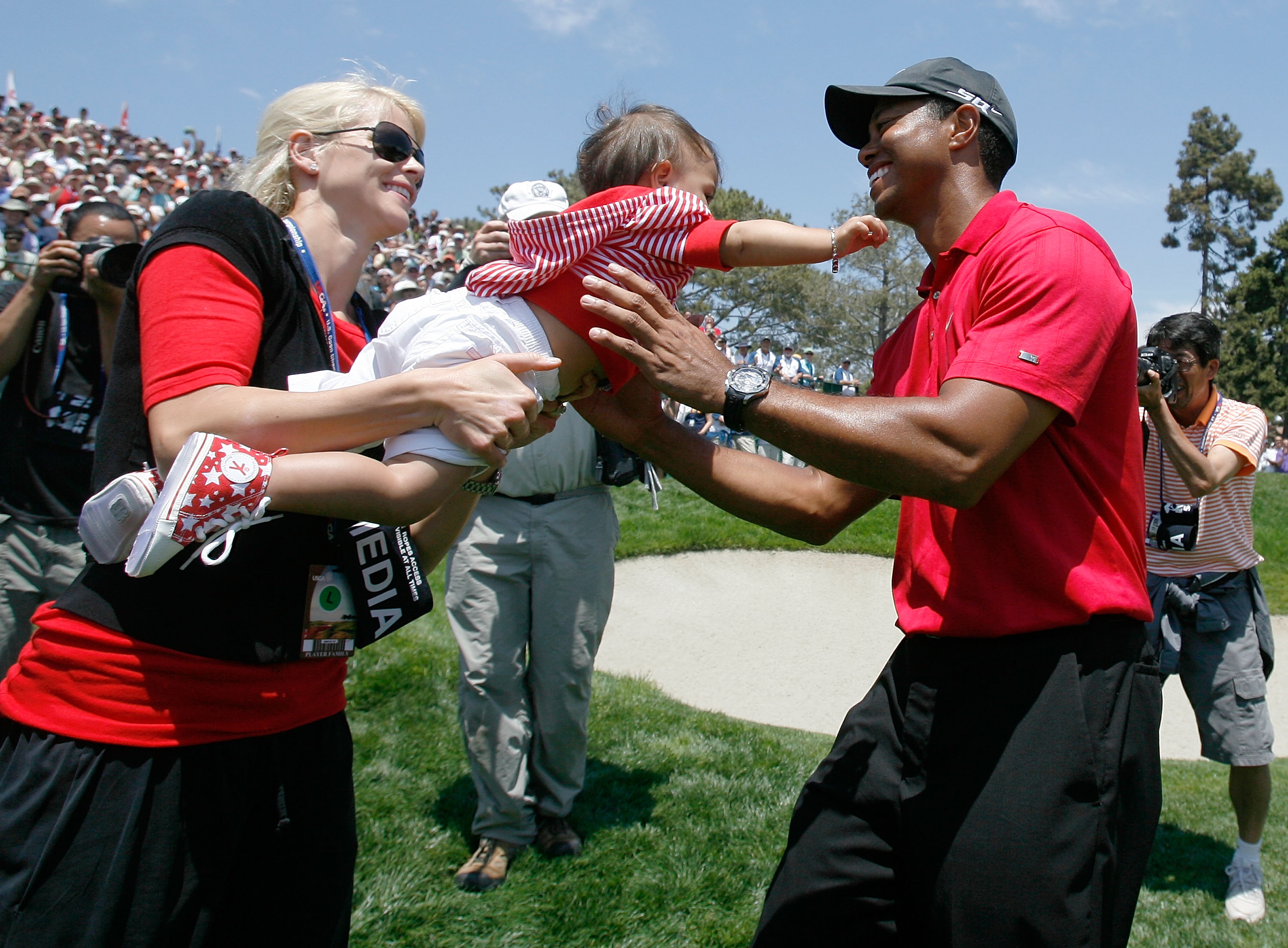 The same week we heard Tiger Woods was returning to golf at the Masters, we finally got our interviews Sunday, from ESPN's Tom Rinaldi and Golf Channel's Kelly Tilghman.
It appears Tiger is ready to talk. It's perhaps his first good P.R. move since the scandal broke out, because the more he talks now, the less Augusta National becomes a circus come tournament time.
But as we now welcome Woods back to the public eye, how are we supposed to know he's genuinely changed for good?
Is it as simple as if we don't see anymore mistresses surface, we can assume all is well? Of course not, and we can't ask Tiger every week if he's still meditating…
We can't just see a happy family hug him after a tournament win and assume all is well in the Woods World anymore, because they were doing so when Tiger was up to his transgressions.
We can listen to him in interviews and hear he's a changed man, but we've heard him speak glowingly of his family during times that its been alleged he was with women.
We can listen to him talk about how therapy has changed him, but we all know someone who's been to rehab or therapy for some kind of abuse and fell off the wagon and into even worse shape.
And we can't let anyone vouch for Tiger, because the closest people to him, from players on tour to caddie Steve Williams, were silent throughout the whole thing.
Imperfect and frustrating as it is, we're going to have to use our own personal barometers: the ol' gut check, which isn't very sharp when Tiger's image is manipulated by TV editors and directors.
Here's how I'll judge him: Personally, I've never been happy with Woods' demonstrative behavior on the golf course, especially when he publicly berates the very media that helped elevate him to the icon he's become. If this whole mess makes him clean up the act (when he went berserk on the 9th hole at Turnberry last year, one of the world's prettiest tee boxes, that was the last straw for me), I'll be happy. He could even joke or smile just a touch more (okay, now I'm pushing it).
That's about a close as I think I can come to determining what's actually going on in Tiger's private life - other than any new mistress bombshells, which we've probably seen the last of for awhile.
So we can rely on this gauge, or maybe we could all just resolve ourselves to the fact that we never really know what's going on in our celebrities' private lives as much as we all think we do. We could lose the insatiable appetite for soap opera gossip and stop putting athletes and actors on pedestals just to tear them down as soon as we can.
Not only would we stop making ourselves dumber by checking TMZ.com ten times a day, it would in all likelihood make movie and sports event tickets cheaper for us all, and it'd remind ourselves why we compete in the first place - not so much for fortunes but for our own pride and personal growth, from shaving a minute off our timed mile - to five shots off our average score.
But I'm cool with reading about Tiger's sexting, too…
Photo credit: Jeff Gross/Getty Images from 2008 U.S. Open at Torrey Pines, La Jolla California
4 comments
Just like his therapist knew......Lock him in a room with a bunch of smut mags. When he is no longer horney, he's cured....at least for a little while.
2010-03-23 @ 04:52
Congratulations towards the Texas Rangers for getting to their first World Series ! Now lets just find out how long it takes for my Chicago Cubs to make it...
2010-12-12 @ 12:56
Hello, I do not more often than not publish comments on blogs, as I like to study only. However I find the article that you've written earlier has very insightful facts and I discover it to be very useful. Thank you for taking the time to submit this.
2010-12-29 @ 17:18
I would like to thnkx for the efforts you have put in writing this web site. I am hoping the same high-grade web site post from you in the upcoming also. Actually your creative writing abilities has inspired me to get my own web site now. Really the blogging is spreading its wings rapidly. Your write up is a great example of it.
2011-01-14 @ 04:13
This post has 1 feedback awaiting moderation...
Comment feed for this post
Leave a comment