St. Patrick's Day: a reminder to start planning your Ireland golf vacation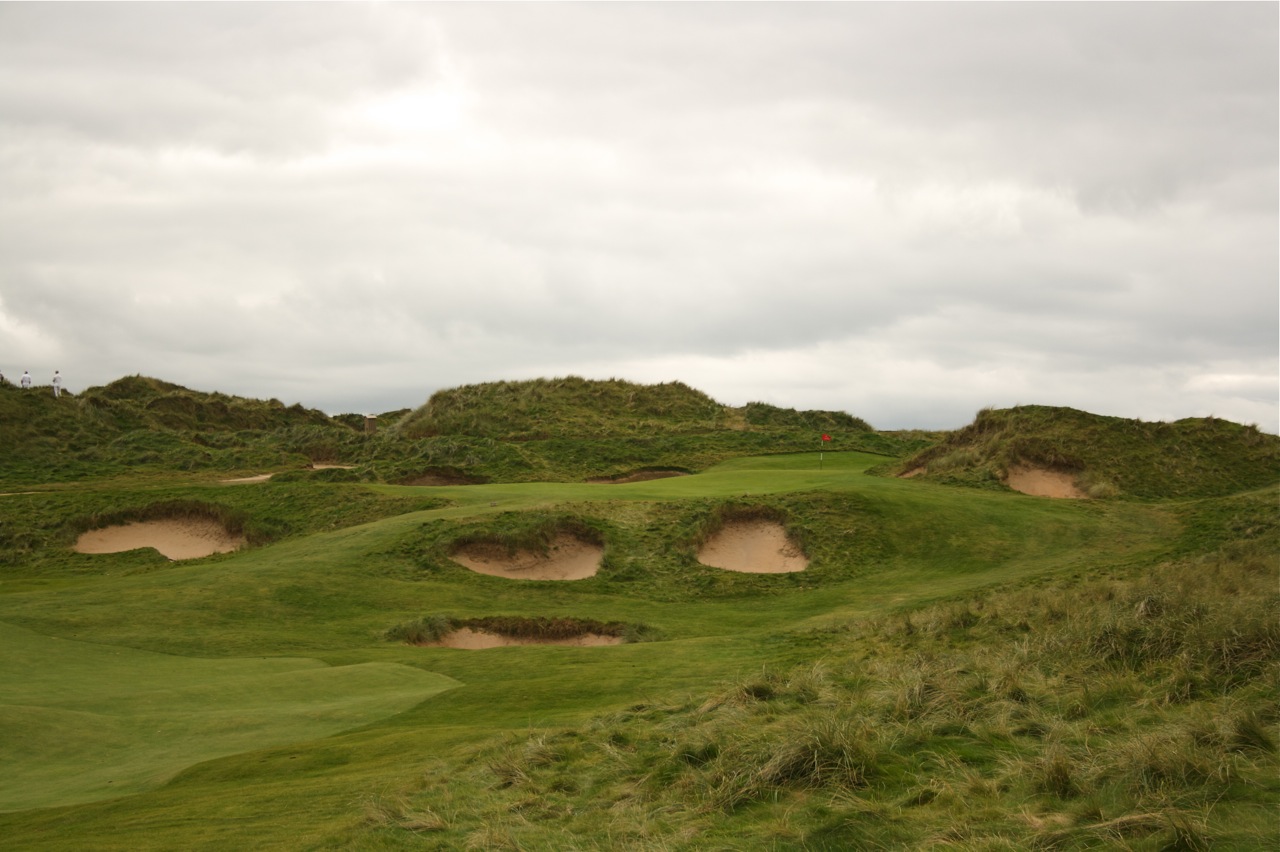 Irish links courses like Doonbeg in County Clare are gearing up for the 2010 golf season.
Some people just can't wait for St. Patrick's Day. I stumbled into a bar last night in Austin that was already celebrating two days early, on a Monday no less. Here's an Irish joke the MC told:
A Texas man walks into a bar in Dublin, and says to an Irishman: "Hey, I heard ya'll Irish can really drink. Well I'll bet you 100 Euro you can't chug 10 Guinness pints in a row."

The Irish man says, "Hmm, let me think about it and leaves for a couple minutes. He comes back and says "Okay, I'll take the bet." and proceeds to take down one Guinness after another and within just a minute he's taken down all ten pints.

The Texan says "Man, that was impressive, but I have one question: Where did you go for a few minutes before taking the bet?"

The Irish man replied, "Well I had to go to the pub across the street to see if I could do it first."
St. Patty's Day means summer is just around the corner and so are prime links golf conditions in the British Isles and Ireland. I've golfed Ireland for two weeks in the first half of March and the weather was pretty spotty. Some of the courses don't let you play off the fairways and many of the small villages shut down really early, so all-in-all, I'd wait until April to go, especially if it's your first trip.
A couple new package offers to Ireland, both around Dublin and to the north and northwest have just popped up on WorldGolf.com (click here for info on both Ireland and Scotland golf tours). If you haven't looked into an Ireland golf trip in a few years, check again, because prices have come down pretty significantly, especially around the southwest links around Ballybunion, Lahinch and Tralee.
Also, here are five top Irish links under $100.
If anything, the discussion of a potential links golf trip with your mates over a few pints would be just what St. Patrick would have wanted…
5 comments
Comment
from: janet [Visitor]
The golf club has received the Golf Digest Four Star Award for nine consecutive years and has also been voted as one of the top 450 courses in the country by the same publication. Lookout Mountain has received recognition as one of Americas Top Courses from 2005, visit us at: http://www.linksworldgolf.com
03/26/10 @ 04:43
Do not turn it into a appear as if an Ad(only for commercial purpose): Even if you want to sell yourself or your site you need not spam. Do it subtly, and you'll get tons of views. Now you'll say, how to try to sell my product or site then? The answer is simple, Make certain your movies add one or two value.
12/23/10 @ 05:39
I've been looking for something like this for a while now. What a great resource!
01/10/11 @ 02:43
I haven't checked in here for some time as I thought it was getting boring, but the last few posts are great quality so I guess I will add you back to my everyday bloglist. You deserve it my friend :)
01/14/11 @ 04:12
This post has 1 feedback awaiting moderation...
Comment feed for this post
Leave a comment