Dallas Morning News unveils the 50 best public golf courses in Texas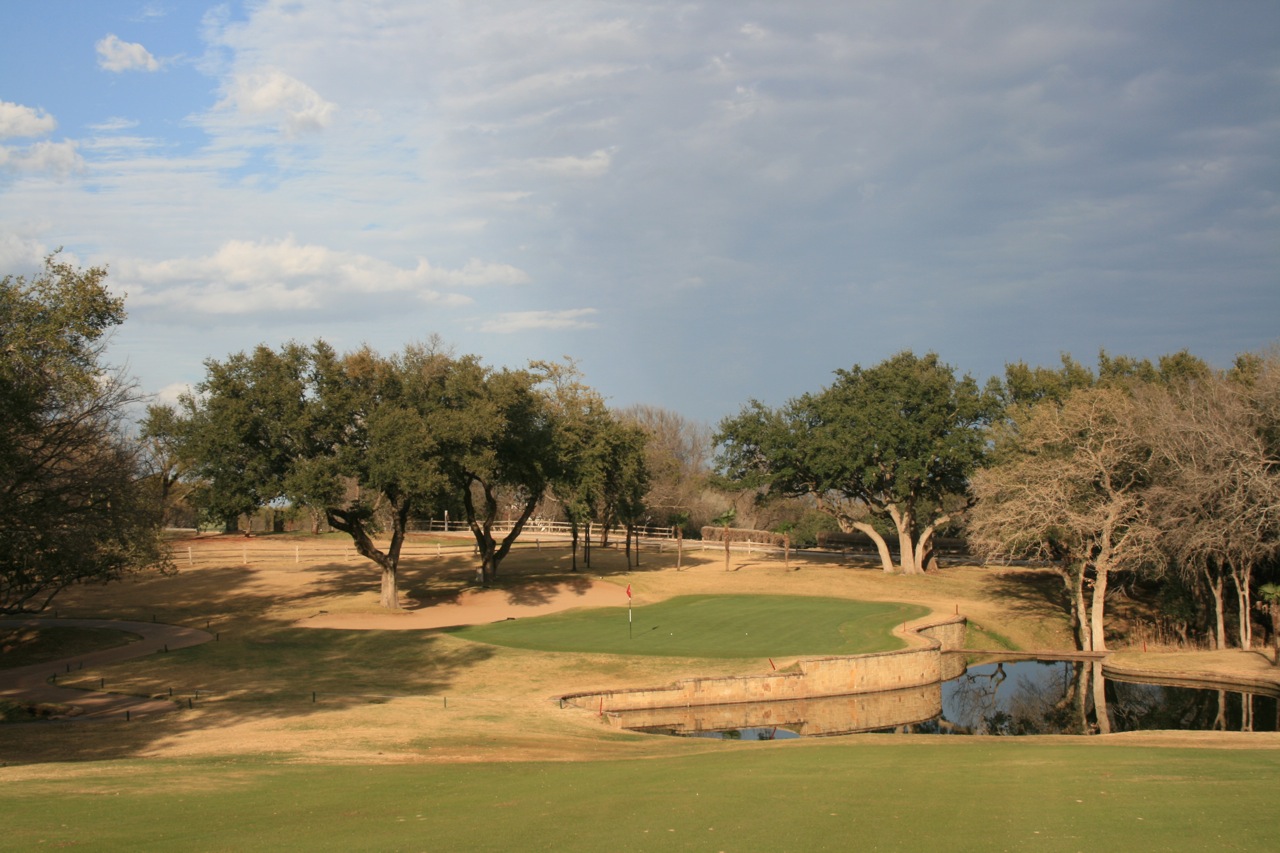 Ram Rock at Horseshoe Bay Resort: No. 4 in Texas according to the Dallas Morning News
Funny, the day it hits the high 70s in Austin, signaling the first real good spring day of the year, the Dallas Morning News unveils its 50 Best Golf Courses in Texas You Can Play list.
After a crummy winter, maybe it'll be a fine spring golf season after all in Hill Country.
Click here for the Dallas Morning News Ranking.
As expected, the Texas Hill Country checks in with a significant amount of the rankings, as it has some of the best land available in the state for stunning golf. Two area resorts, Horseshoe Bay Resort and Barton Creek Resort have all their courses listed, accounting for seven of the Top 50 alone.
Prettiest hole in Texas according to the Dallas Morning News? That comes courtesy of Cordillera Ranch near San Antonio, one of the best Jack Nicklaus designs I've ever played to be sure, much thanks to the mix of firm conditions that promote a lot of running and bank shots, as well as the beauty of the Hill Country, capped with the striking 16th that surely sells its share of real estate in the community to be sure.
I've played a handful of the best, here are some reviews:
No. 4 - Ram Rock at Horseshoe Bay
No. 11 - Wolfdancer Golf Club near Austin
No. 31. - Crenshaw Cliffside at Barton Creek Resort (and host to the Golf Channel World Am Tour March 20-21).
No. 25 - The Quarry Golf Club, San Antonio
No. 29 - The Republic in San Antonio
3 comments
Comment
from: Jack Bickart [Visitor]
Brandon,
Thanks for your suport and coverage of Horseshoe Bay! We appreciate it. Now that it is finally spring, I'll let you know when we play golf and have to get you back out here!

All the best,
Jack
03/10/10 @ 08:45
Congratulations to the Rangers for securing their first World Series appearence! Now lets just see how long it takes for my Chicago Cubs to make it...
12/12/10 @ 12:14
This post has 1 feedback awaiting moderation...
Comment feed for this post
Leave a comment