New airplane security travel rules: no toothpaste or hair gel, rabid puppies still okay
The good news is the terrorist plot to blow up more airplanes was uncovered before execution, the bad news is air travel just got a little stickier.
For instance, if you're one of those "I don't check my bags" people, you will also be one of those "I don't brush my teeth or hair" people either – gels, toothpaste, liquids must be checked now.
The Detroit Free Press has a good primer of new rules.
If you've already purchased tickets for travel this month, many airlines are offering refunds or you can postpone your flight to a later date.
But if you think this is inconvenient, you should check out what happened in Russia: drunk flight attendants beat up a sober passenger. What's Russian for "No we will not have an in-flight movie!"
Of course, while toothpaste is not allowed, it's still perfectly okay to for passengers to carry-on their little designer puppies – who may in fact be rabid, and could break from their cage and bite and kill everyone on the plane.
I'm more nervous about that than explosive toothpaste.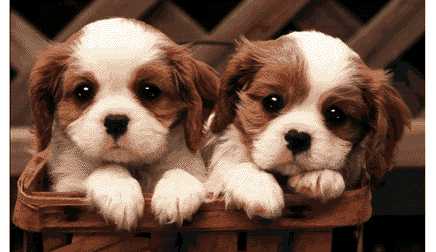 4 comments
Comment
from:
William K. Wolfrum
[Member]
Those puppies are so cute, they're causing me physical pain. I want to juggle them.

That being said, it seems that it's only a matter of time before the ruling class makes the connection that jet fuel can be used as an explosive. We just can't risk having something like jet fuel on airplanes. It must be banned.

--WKW
08/11/06 @ 17:51
Comment
from: Golf Goddess [Visitor]
Cute puppies in general shouldn't make us nervous. But if a little bitch boards the plane wearing a backpack and thick-soled sneakers, I'm outta there before you can shout, "Fur gel!"


08/14/06 @ 10:50
Comment
from:
Glow hair gel
[Visitor]
Foaming gels are something of a hybrid in the hair products world. They are both a mousse that adds lightweight texture, feel and body combined with a gel that provides versatility and control.

Thanks
http://www.glow-sticks.org/Glow-Hair-Gel.html
04/10/09 @ 06:06
Comment feed for this post
Leave a comment